Caroline: 47 (14/24)
Paul: 25 (9/24)
Random Number Generator: 12 (3/24)
WOOT! COCKTAIL, HERE I COME!
I successfully managed to predict Best Picture, Best Director, and all the acting awards. I should have bet money on this thing!
And, now, on to the dress report:
Ones I Liked:
Anna Kendrick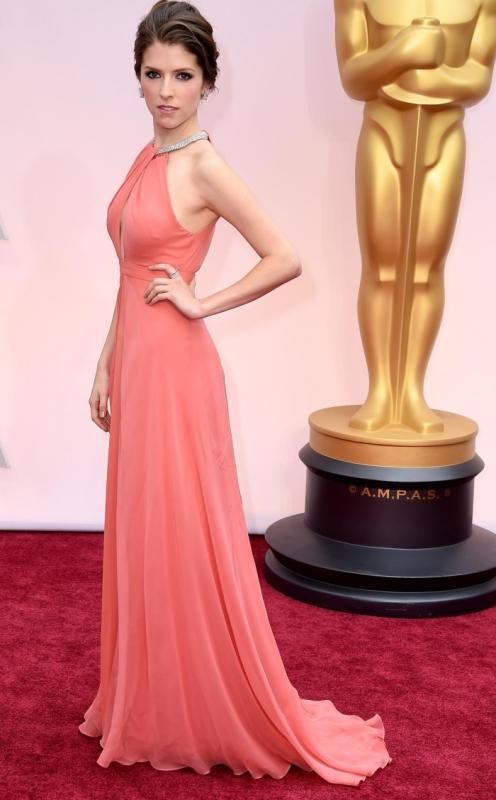 I like it. I think it really suits her.
~*~
Viola Davis
People have been putting her in Worst Dressed lists and I don't understand. I think this dress is gorgeous.
~*~
Reese Witherspoon
Simple. Elegant. And it looks so good on her.
~*~
Keira Knightley
I wasn't sure about this one at first, but now I see it properly I really like it.
~*~
Anna Faris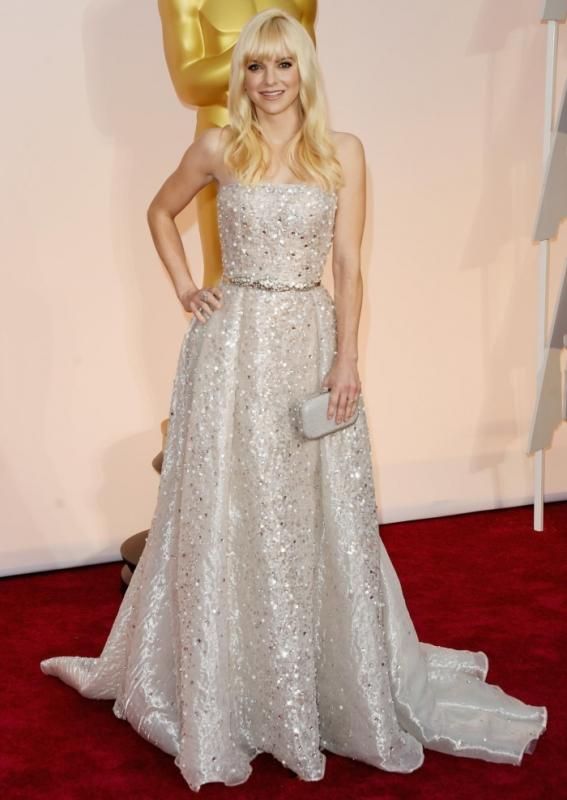 This is so pretty and I think she looks amazing.
~*~
Felicity Jones
Another one I love. I'm a big fan of the princess dress.
~*~
Kelly Osbourne
I wasn't going to include her in my list, but I just couldn't resist. I like it so much.
~*~
Jamie Chung
I can't believe I almost forgot this one. I only saw it on Tumblr and not on TV, but I love it. She looks stunning.
~*~
Ones I'm Not Sure About:
Dakota Johnson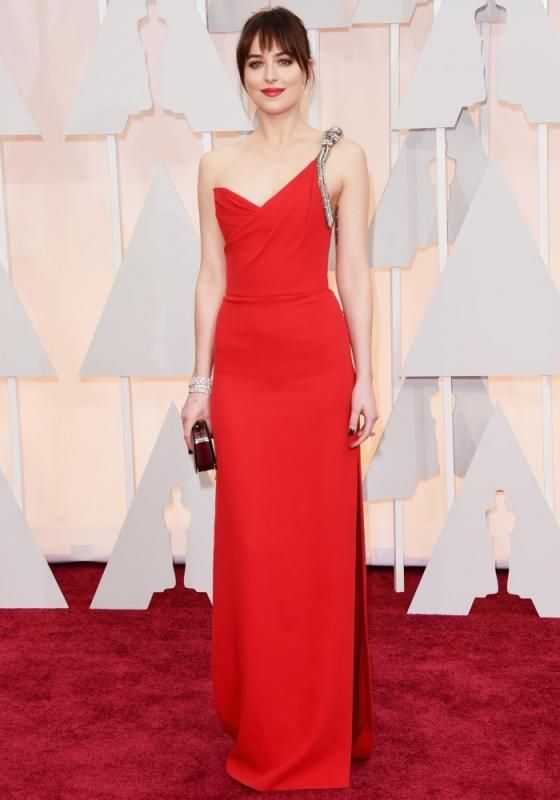 The dress itself is quite pretty, but I could really do without that weird knot on her shoulder.
~*~
Marion Cotillard
It looked ok from the front. Less so from the back.
~*~
Rosamund Pike
I really like this dress from the waist up. I do not like the slit in the middle of the skirt.
~*~
Lupita Nyong'o
I do like how it looks like she's draped herself in pearls, but other than that this dress is so dull.
~*~
Sienna Miller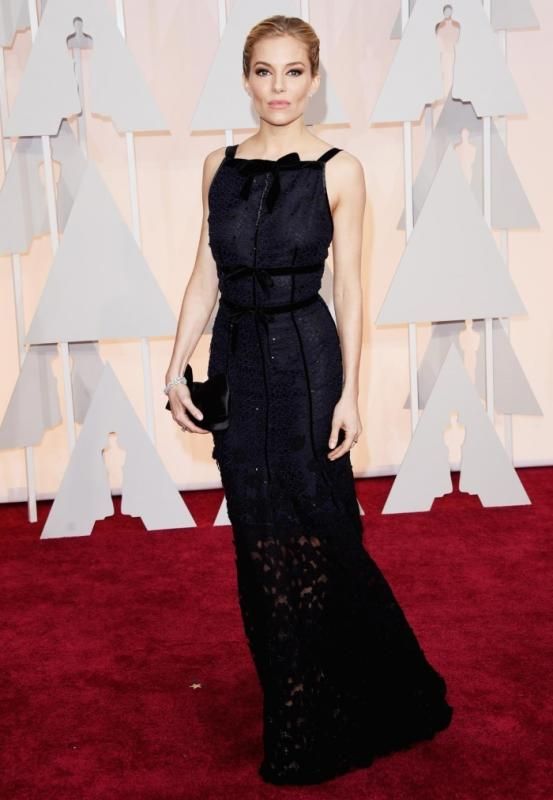 Based on what I saw last night, you were going to go in my Dresses I Like section. Based on this picture, you are not.
~*~
Julianne Moore
Not as terrible as it first appeared, but I still don't like it. The top is nice but the rest is so unflattering.
~*~
Chloe Grace Moretz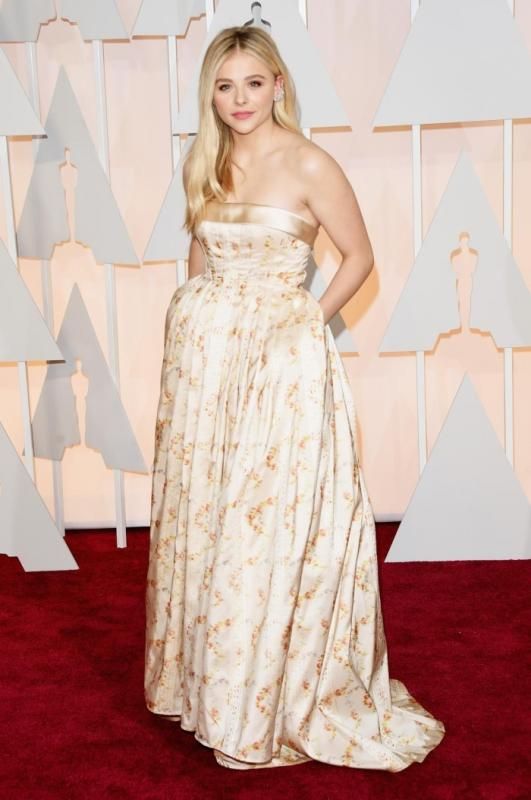 I want to love a dress with pockets, but this one looks like it was made from old curtains. And she does herself no favours by having her hands like that the whole time. I wonder if she thinks she's giving it shape when actually it just looks frumpy.
~*~
Jennifer Lopez
I love the skirt of this dress, but the top is just a deal breaker.
~*~
Nicole Kidman
I quite like it and I think it suits her really well, but I can't get over the fact that it looks like plastic.
~*~
Lady Gaga
I am surprised by how much I don't hate this dress. Yes, the gloves are ridiculous and have to go, but other than that it's not too bad.
~*~
Rita Ora
This dress is so close to being in the Don't Like category, but I really like the colour and she's pulling it off fairly well despite the terrible fish tail.
~*~
Ones I Don't Like:
Patricia Arquette
It's so boring. And the strapless side does not look good at all.
~*~
Laura Dern
I'm not even sure what to say about this dress. Is is made of leftover metal studs?
~*~
Naomi Watts
Ok, from this angle it doesn't look too bad, but the boob strap is weird. And I'm not sure why she's decided to come dressed as a wall.
~*~
Gwyneth Paltrow
I'm not sure what's worse, the horrible dress itself or the ridiculous flower thing on the shoulder.
~*~
Jessica Chastain
It looks like the drab outer dress is supposed to be pulled away to reveal a sparkly new number underneath but she's stopped halfway through and the result is not good.
~*~
Emma Stone
I'm sorry! I'm sorry, I'm sorry, I'm sorry. I love you, Emma Stone, and I really did not want to do this, but the fact remains that that dress looks like someone threw up all over you. I just can't see it any other way.
And, finally, I always post my favourite Not A Dress and this year it's
A tie!
David Oyelowo and Eddie Redmayne. Looking very dapper in their red and blue suits. I approve!
Here we have the final results of our predictions game... drum roll please...