Mark Sheppard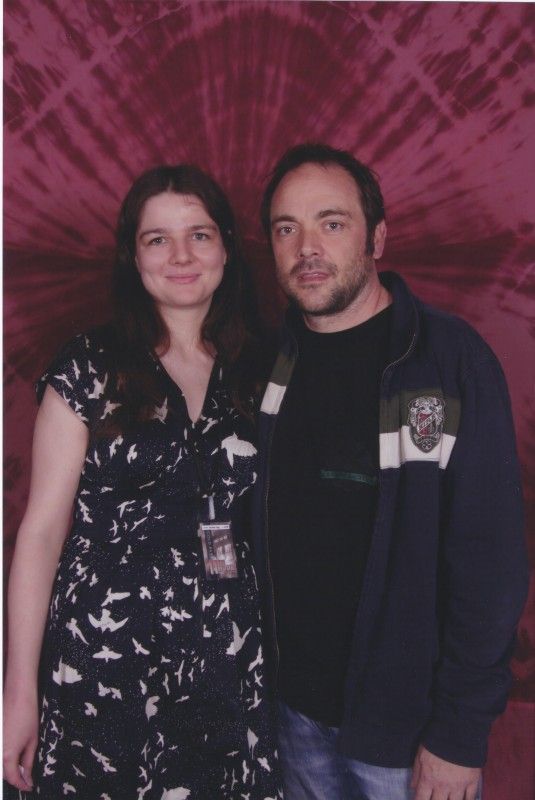 This was 9:30am the day after I stayed up drinking with Caro until 4. So I think I look pretty good! Mark looks a bit out of it though...
~*~
Frances Barber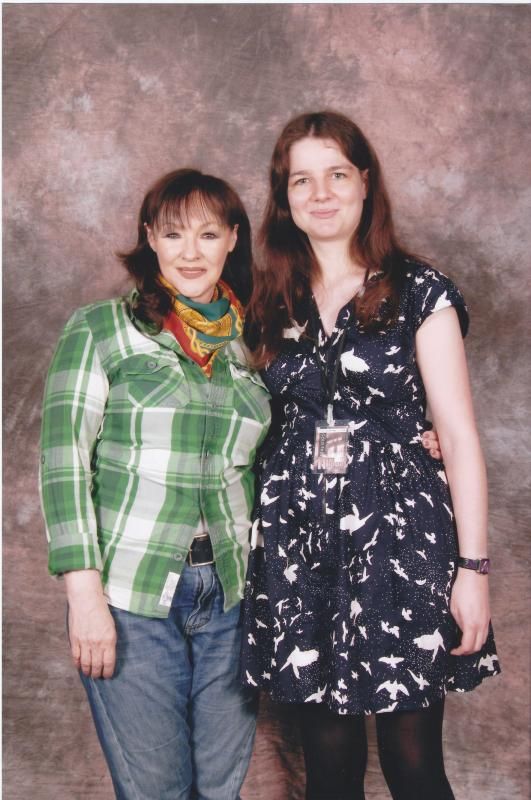 She's so tiny! And so lovely.
~*~
Catrin Stewart and Neve McIntosh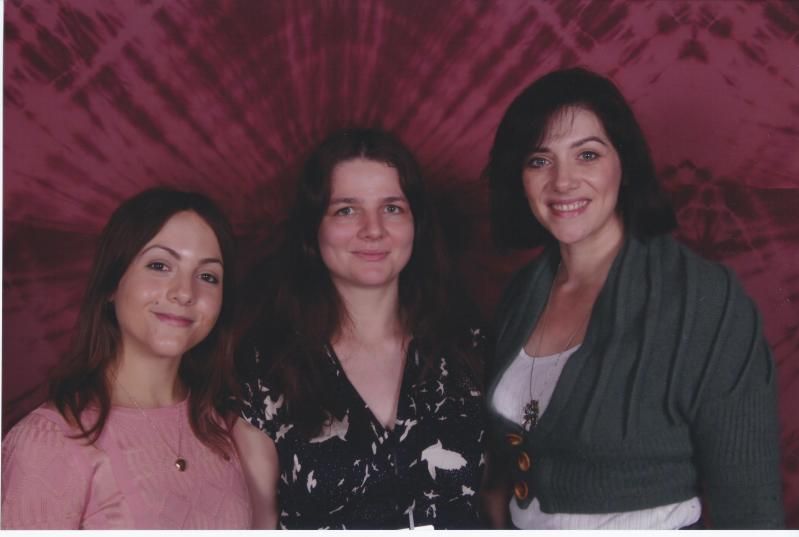 I got a photo with these two because I absolutely love Vastra and Jenny. And they were lovely as well.
~*~
Matt Smith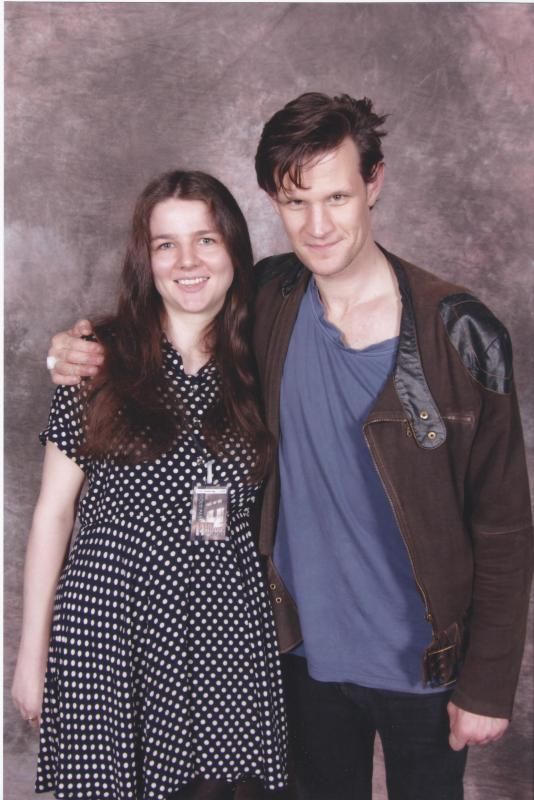 This was the 9am photo shoot. As you can see he is wearing his convention shirt that he always wears to these things!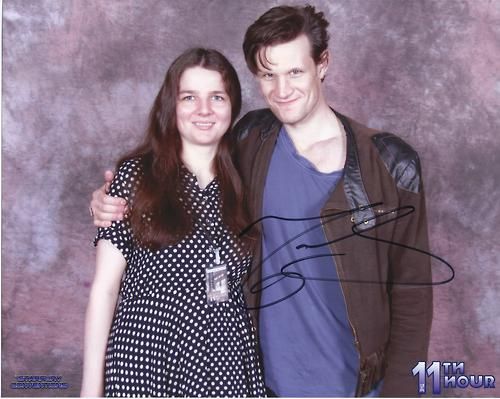 This is the 11am photo shoot that came back signed. The one where he greeted me with "Hello again." I'm not sure what to make of the look on this face here, but I think I like it! And you might be able to see that as he put his arm around me he caught my hair. I really did not mind. He can pull my hair any time he likes! :D
My photos with the guests from the 11th Hour:
Current Mood:

pleased