And here is the recap of the last episode before the hiatus:

4.16 The Sunshine State



Location: Fancy Hotel Room




Dr Sara is in a fancy hotel room with flowers and fruit and no information about Michael. This makes her very unhappy.

She's on the phone to Lincoln, who tells her that Sucre has split and that he's left messages with Mahone telling him where they are.

Dr Sara picks up on the plural and asks who's with him.




Lincoln: People who I don't trust.

Linc and co are also in a fancy hotel room, although theirs is in Miami.

Anyway, Linc and his Evil colleagues are trying to track down the guy who bought Scylla via someone he's connected to here in Miami. I think.

~*~

Location: A House, in the Woods, Sixty Miles from Anywhere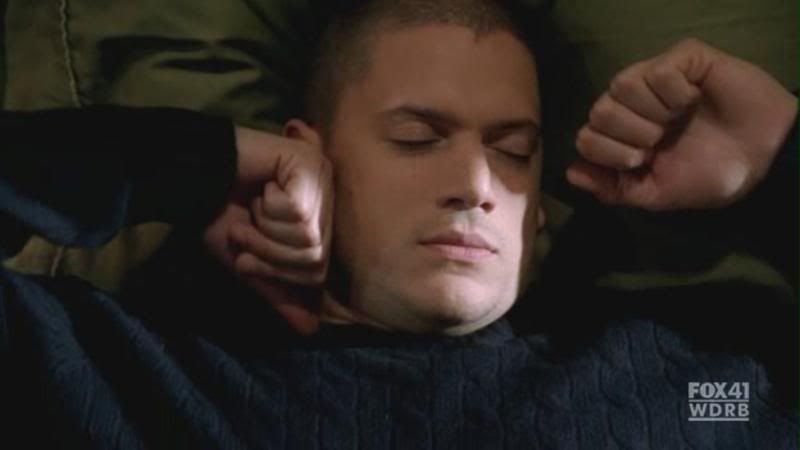 Michael wakes up from what has clearly been a very good nap.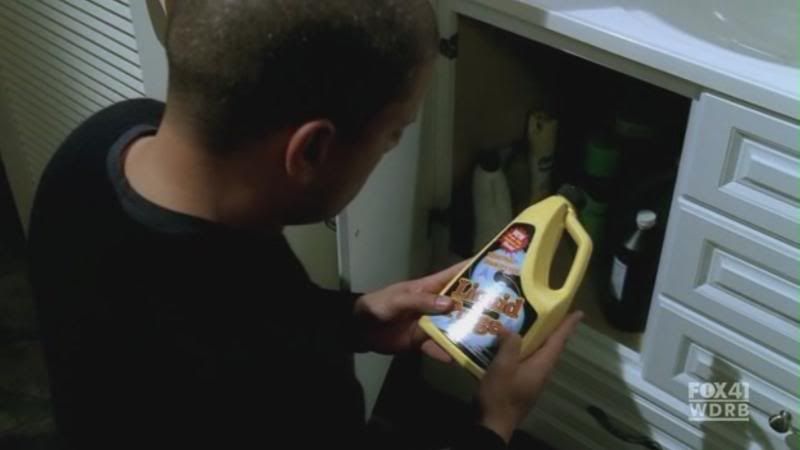 He does some exploring of his new surroundings, finding himself in a nice house well stocked with cleaning supplies.

A security guard comes in to explain where they are and that it would be a bad idea for Michael to try to leave, what with all the mountain lions around.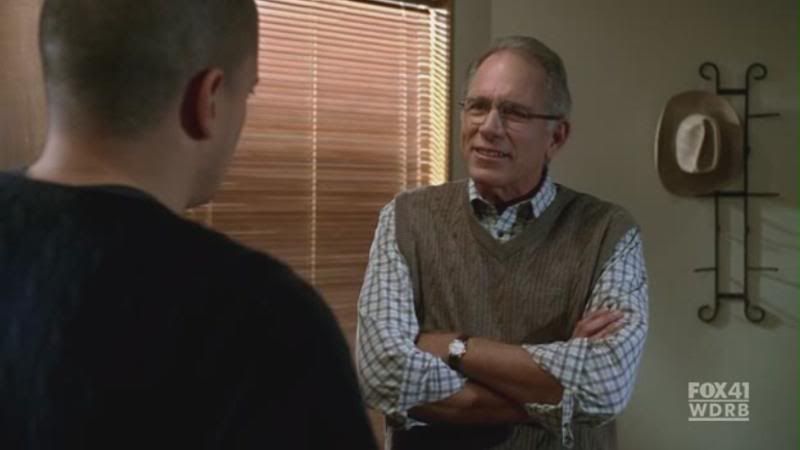 He is then joined by Dr Roger Knowlton, who wants to help Michael understand what the Evil Company is all about. Michael says he knows his mother worked for them. Dr Roger informs Michael that his mother still works for them. Christina Rose is alive!

~*~

Location: A Miami Club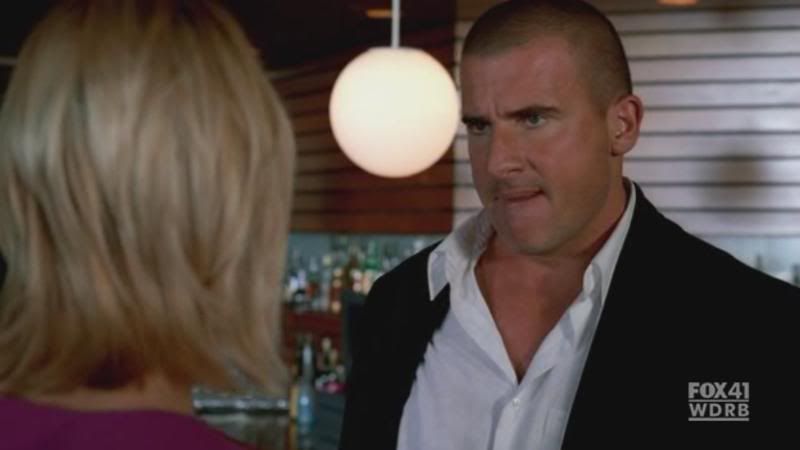 Lincoln heads to the club to try and get information on their Scylla buyer. A blonde lady named Tia seems to know him so Linc takes her with him.

~*~

Location House in the Woods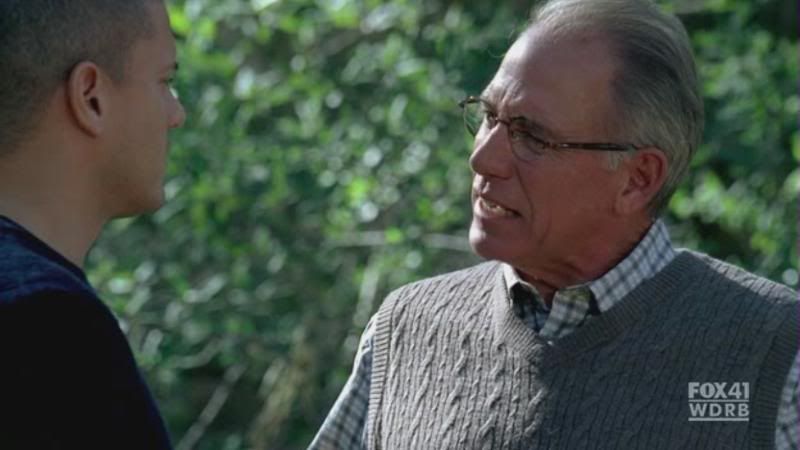 Michael and Dr Roger go for a stroll to discuss Mummy Dearest. Dr Roger says Christina pretended she was dead to protect her sons. Michael (and I) think this makes no sense. Michael wants to know where she was when Lincoln was sentenced to death. Deep in the rainforest with no internet access, apparently. How convenient.

Michael: If she is alive, get her on the phone to prove it.

Dr Roger: When you're ready.

Michael: I'm ready now.

Dr Roger: When you're ready to join us, I mean.

Michael: Oh, hell no.

~*~

Location: Lincoln's Car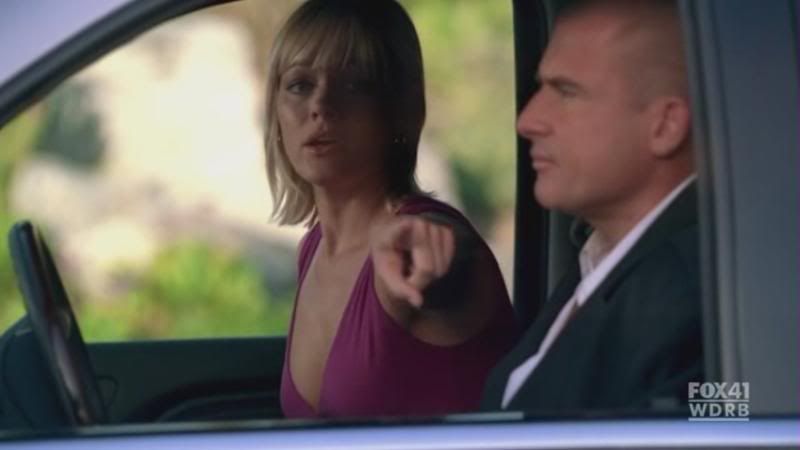 Tia helps Lincoln find the Buyer [capitalised because that's his name now] by pointing him to his girlfriend.




Except she's totally lying and some guys with guns are waiting to shoot Linc dead. Fortunately they fail, but Tia jumps into a new car and drives away.




She joins up with the Buyer, who's actually her boyfriend, and tells him all about the guy looking for him. Then she realises she left her purse in said guy's car, which can only lead to bad things for her.

~*~

Location: Miami Hotel Room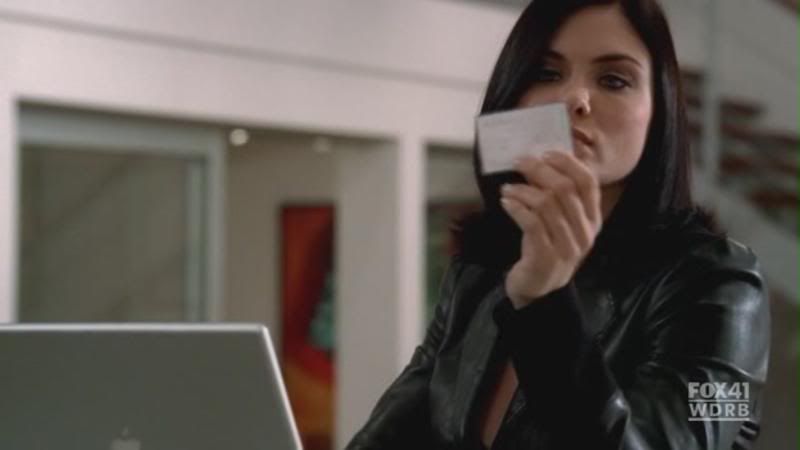 Now they Tia's purse they have her address. Self and T-Bag are sent to go check it out.

Evil Gretchen hints to Lincoln about possible dissention in the ranks, but Linc doesn't want to listen to anything she has to say.

~*~

Location: Evil Company Headquarters




Dr Sara wants to know where Michael is and help in his recovery. General Pad Man says no.

~*~

Location: House in the Woods




Michael and Dr Roger are continuing their little chat. Dr Roger points out that Michael inherited his genius from him mother and that the Evil Company would love to have them both working for them.

Michael is still sceptical, so Dr Roger brings out the photo album.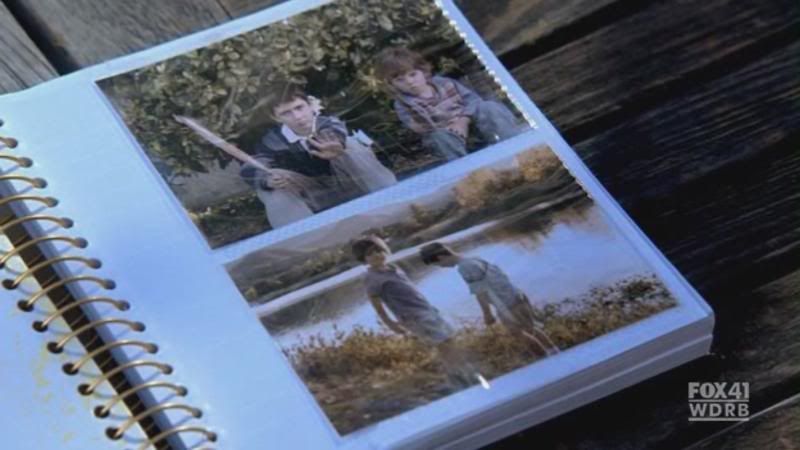 Aww, little Lincoln and Michael. Before both their parents ran away and/or faked their deaths and abandoned them to the whims of the Chicago foster care system out of love.

~*~

Location: Hotel Room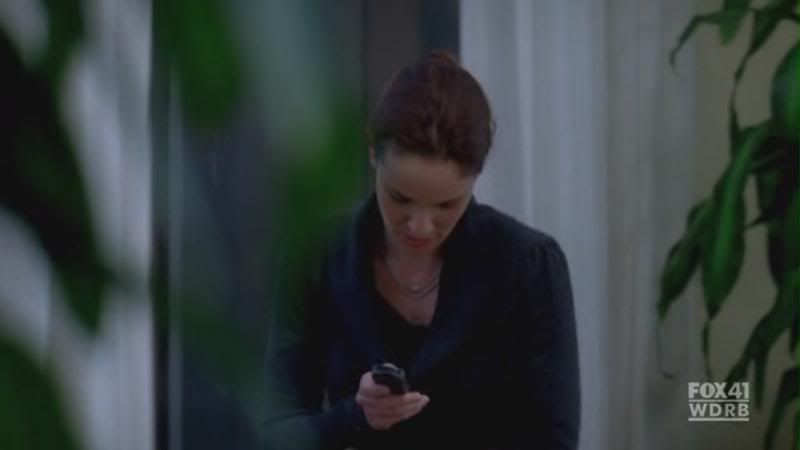 Dr Sara receives a text from a mysterious someone telling her to meet them in one hour.

~*~

Location: Tia's Apartment




Self and T-Bag look for clues but soon decide that Tia's just a silly girl who made the bad decision to date a criminal. They agree that the real problem here is that Lincoln totally sucks as a leader and changes will be made when they get back to the hotel room.

~*~

Location: Miami Hotel Room




Evil Gretchen has a Mac. Coincidence? I think not.

Also, Evil Gretchen thinks that the Buyer is an inside man in the Evil Company, which will make him a lot harder to find. Evil Gretchen also thinks she and Linc should have sex. Lincoln does not.




The non-existent sexual tension is interrupted by the return of Self and T-Bag who announce that Donny boy will be running the show from now on.

Lincoln does not appreciate this, but before things can get really ugly everyone is distracted by the opening of the hotel room door...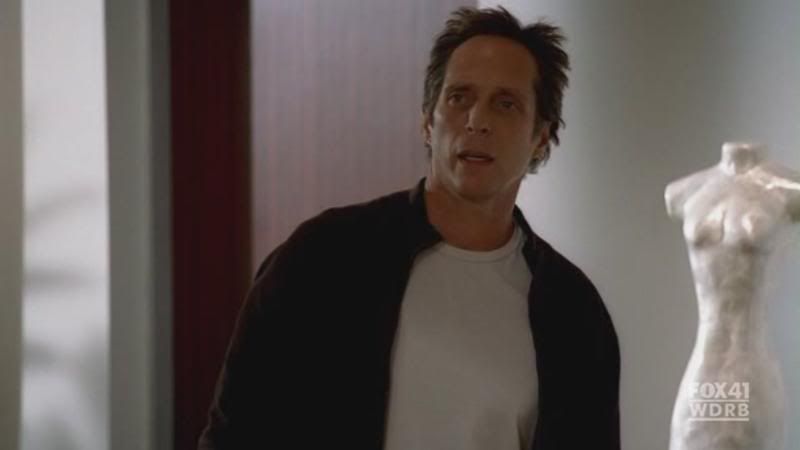 It's Mahone! Who has managed to get all the way across America despite being wanted by the FBI. Impressive.

And with this new addition, Lincoln is even better placed to inform Don Self that if he tries something like this again he's going to be losing his head.

~*~

Location: House in the Woods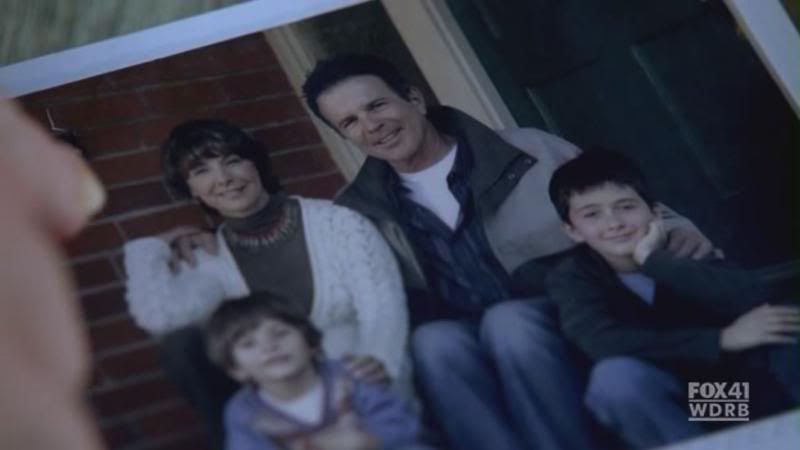 Michael is still looking at the photo album of his past. Weren't they such a happy family? Although I'm sure that we've previously been told that Michael didn't know his father as a child. Maybe this proves that Dr Roger's claim is in fact all an elaborate lie! Or maybe the writers have just decided to fuck continuity. That seems more likely.

~*~

Location: Miami Hotel Room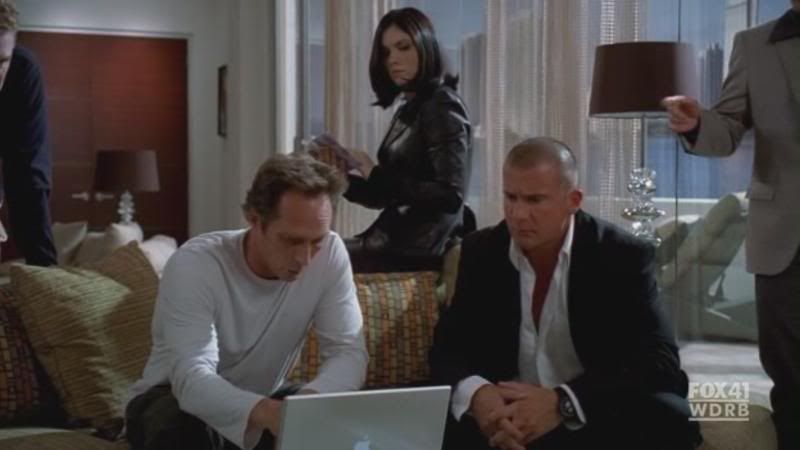 The guys work out that the Buyer is going to try and move Scylla by boat. Self and T-Bag bicker while Lincoln and Mahone have a touching moment. (Get your minds out of the gutter)

~*~

Location: 5416 Grand Street




Dr Sara and her sunglasses wait for her mysterious texting friend.

~*~

Location: Marina




Don Self decides that he should do all the talking because he's so good at being in charge. He asks the manager of the marina if he's seen Tia. The manager says no. Self whips out his badge, identifies himself as Homeland Security and says that he and his partner, Bruce Liberace, will just have to shut down the whole marina for a week to look for smuggled contraband.

Manager: Oh, her! Yeah, she and her boyfriend have a private chartered boat just over there.




A group has just debarked (as T-Bag calls it) so Self and co head down to check their bags for "contraband".




One guy panics and makes a break for it. Lincoln and Mahone soon chase him down and discover the reason for his desperate attempt to flee.




Three joints. Yeah, who didn't see that coming.

~*~

Location: House in the Woods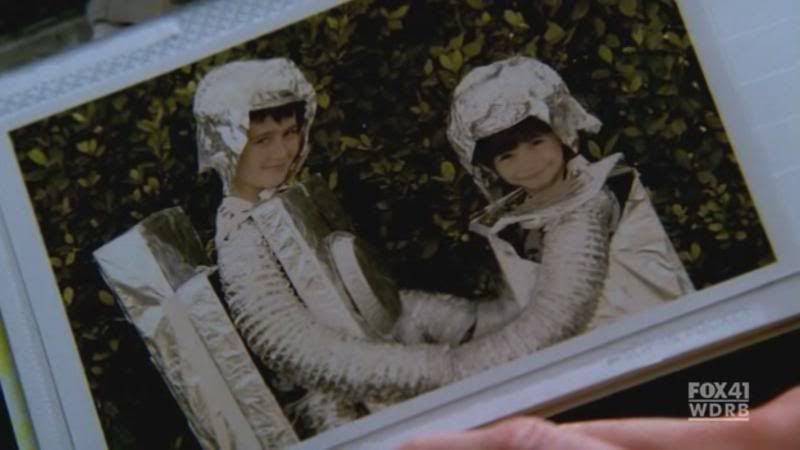 Weren't they adorable?

Michael is still looking at the photo album and reminiscing over old times.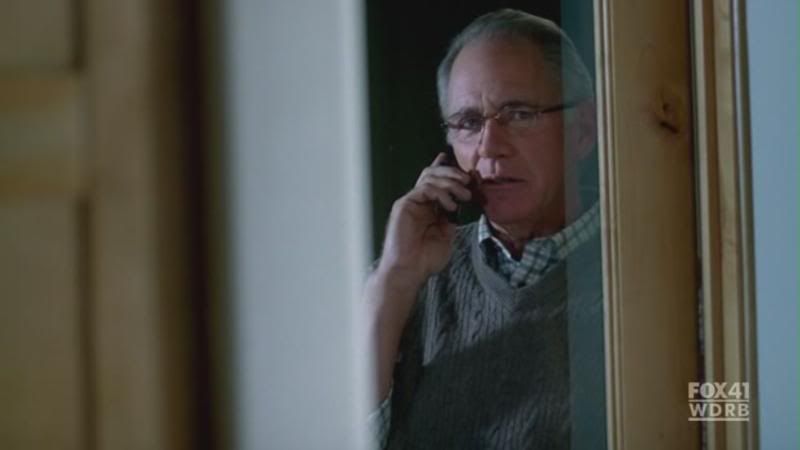 Dr Roger watches him while on the phone to General Pad Man. General Pad Man is upset that this process is taking too long. Apparently brainwashing is something that should be done in a couple of hours.

Dr Roger says that Michael will come around on his own in a few days, or they can use penathol to speed up the process. But that would result in zombie Michael and wouldn't it be much better for him to turn to the dark side of his own free will?

General Pad Man just wants it done.

Location: 5416 Grand Street




As Dr Sara waits for her mysterious contact, a public phone rings. She quickly heads over to it but just as she's about to answer...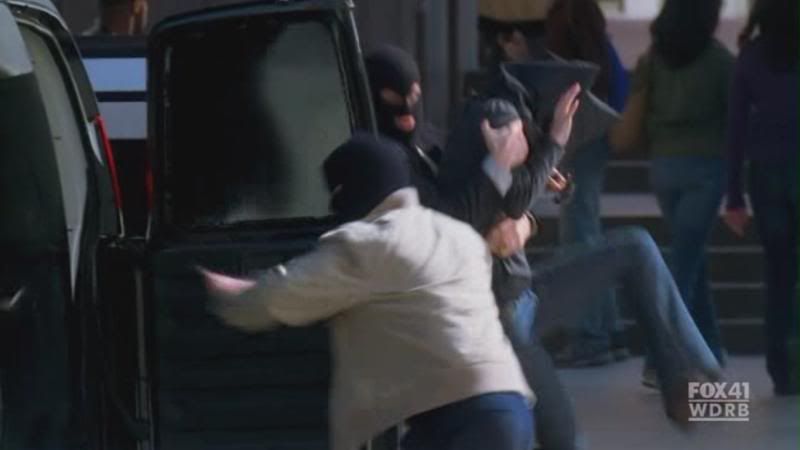 A black van squeals up and men in ski masks jump out, put a black hood over her head and bundle her into the back of the van kicking and screaming.

Notice how the people in the background pay absolutely no attention to this whatsoever.




Dr Sara is taken to a parked car to meet her contact...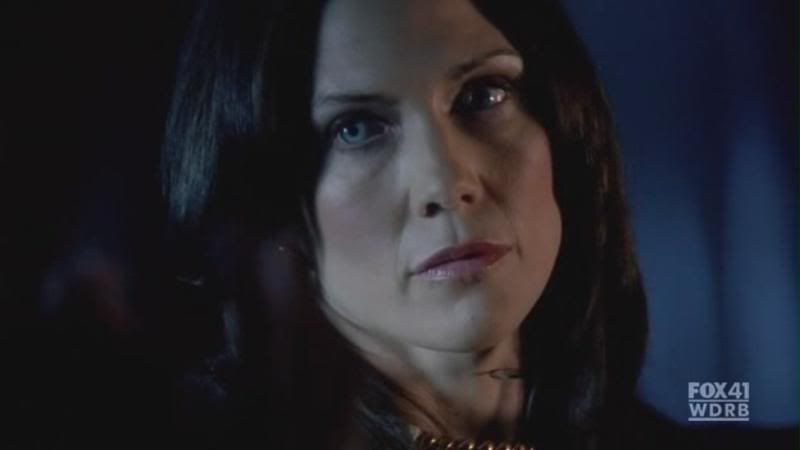 Lisa! General Pad Man's daughter.

Lisa explains that she's not down with the killing of innocent people thing that her father is so fond of and wants to help. She tells Dr Sara that Michael is being held in a facility about 60 miles away where they'll be carving out in personality in order to recruit him and she better hurry if she wants to save him.

~*~

Location: Marina




Mahone and Self want the tape from the security cameras, but the manager has been on the phone to his attorney and discovered that they actually have no authority to be doing this.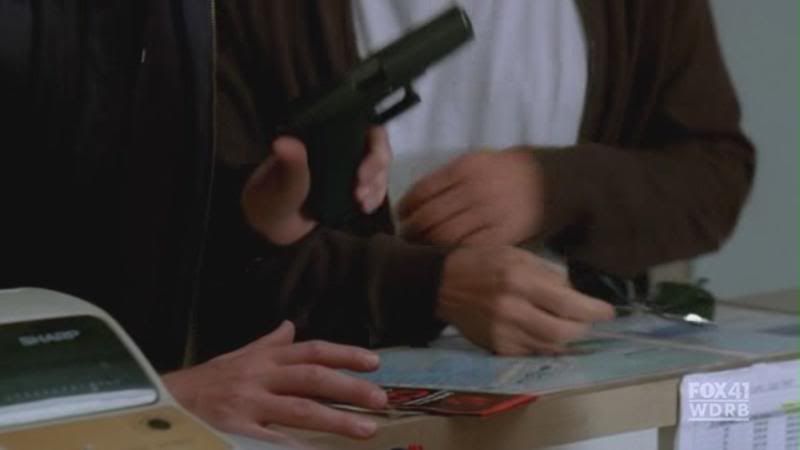 That works, though.

~*~

Location: Miami Hotel Room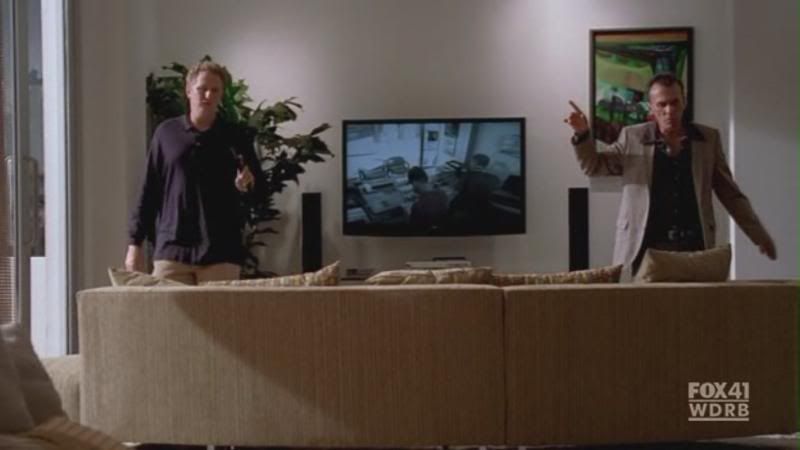 Self and T-Bag show off their new dance routine.




Then have a little game of charades.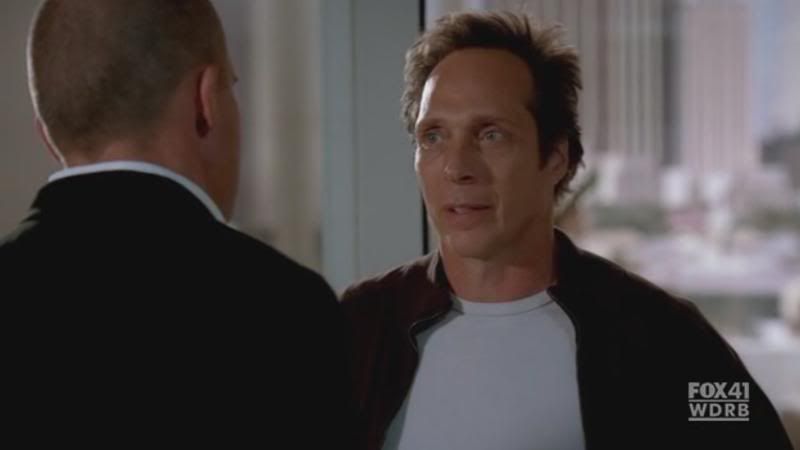 Lincoln and Mahone discuss whether the Evil Company will keep their word to let them all go and if Scylla is enough leverage to ensure that.

It brings up a good point. The Evil Company have been after these guy for a long time now so why would they stop just because the they brought back something that they themselves stole in the first place. It makes no sense.

~*~

Location: Fancy Hotel Room




Dr Sara quickly packs her bag and calls Lincoln to tell him what she's found out and where she's going and wow, that really is a nice fruit basket. Can I stay in an Evil Company hotel room?

Anyway, Linc says that Michael can take care of himself for another day and she should just stay put. What? Does he think that the Evil Company will just be bringing him tea and soup while he recovers from brain surgery?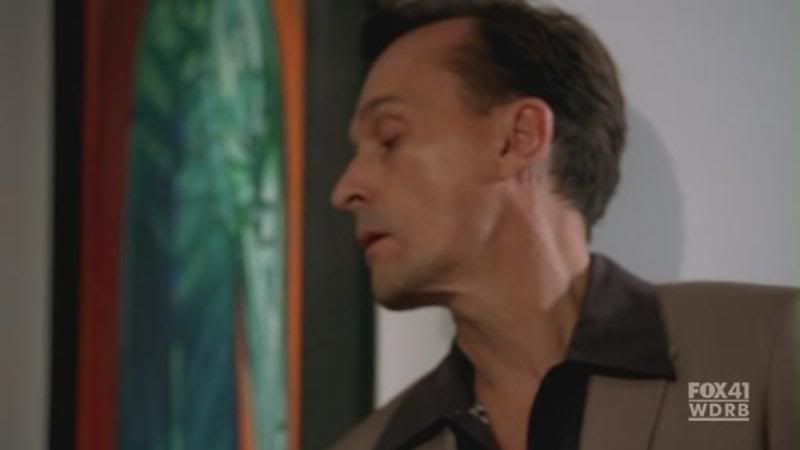 T-Bag eavesdrops on Lincoln's side of the conversation and calls General Pad Man with the news

General Pad Man in turn calls Dr Roger and tells him to go the zombie route cos they don't have time. Dr Roger insists he can handle Dr Sara but General Pad Man wants it done now.

~*~

Location: House in the Woods




The guard fills up some syringes with the zombifying drug.




While Michael flashes back to all the various things he found in the house that might be of use to him.

~*~

Location: Miami Hotel Room




The guys get a picture of the Buyer from the security camera tape and ask Evil Gretchen to match the face to a name.

Except Evil Gretchen is nowhere to be found...




Because while the guys were all bickering amongst themselves, she had been quietly working on her Evil Mac and already identified the Buyer and set up a meeting.

She says that she can help him and his boss. He offers her ten million if she gives him whoever's looking for them and gets the Company off their backs.

~*~

Location: House in the Woods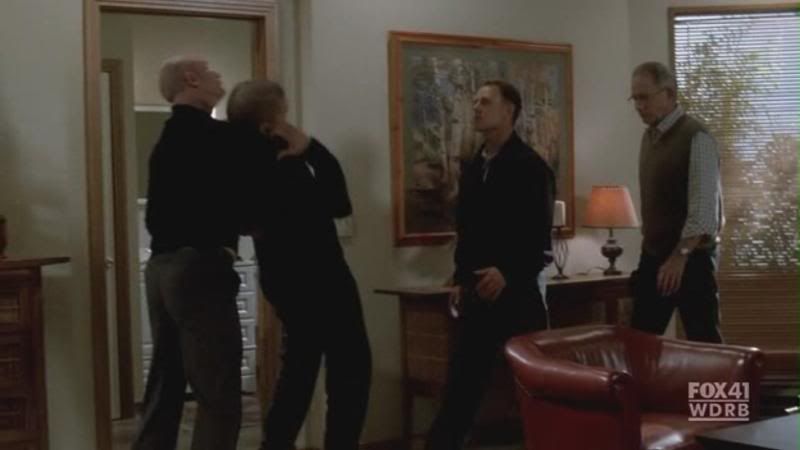 Things are looking bad for Michael as Dr Roger and his goons prepare for zombification.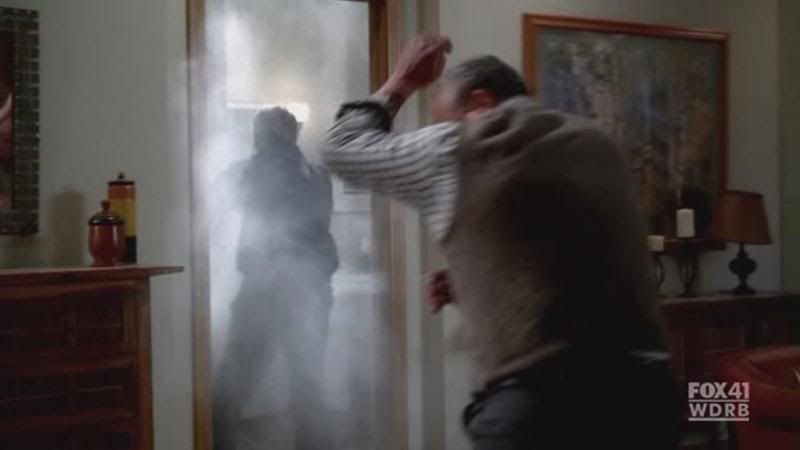 Fortunately, Michael had previously rigged the water heater to explode using cleaning supplies and tin foil. He must also have some psychic ability to have timed it this perfectly.

He grabs the gun and forces the goon to inject Dr Roger then cuff himself to the bed, allowing Michael to make his escape into the woods.

~*~

Location: Miami Hotel Room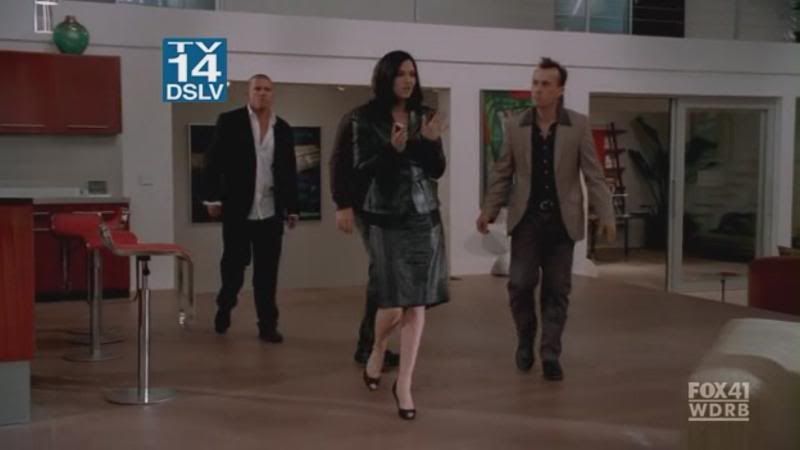 Evil Gretchen returns and announces that she knows who the Buyer is and where they need to go to find him.

~*~

Location: By the House in the Woods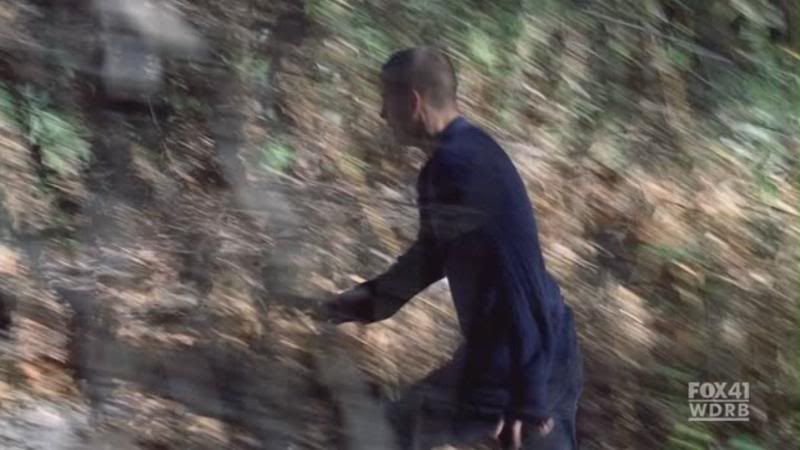 Michael is on the run and being chased by guys in quad bikes with big guns.

Just as all seems lost...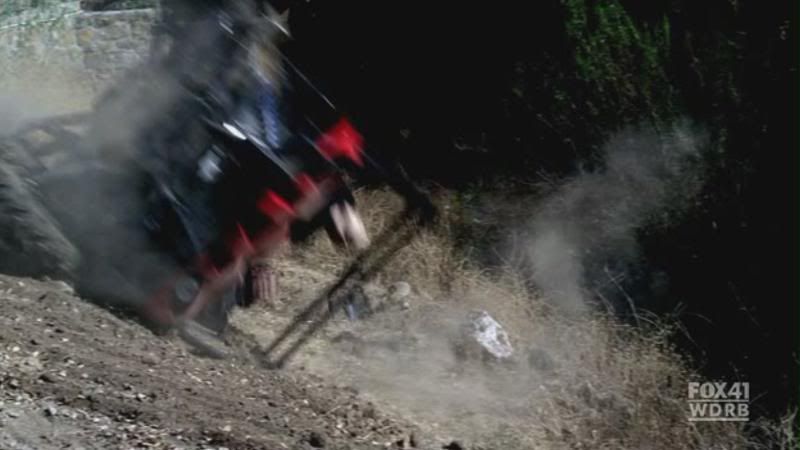 Dr Sara drives up to save the day by ramming the bad guys' quad bike down the hill. She tells Michael to get in. He does.

~*~

Location: Open Air Parking Garage




Evil Gretchen shows the guys the building that the Buyer is in. Mahone isn't buying it, but before he can voice too many concerns, the Buyer and his gang show up guns at the ready.




Evil Gretchen immediately pulls out her own gun and turns on her old colleagues. Self reacts by calling her and her parents whores. His insults aren't nearly as imaginative as his on the spot fake names.

Evil Gretchen thinks about Emily and proceeds to shoot the Buyer's men.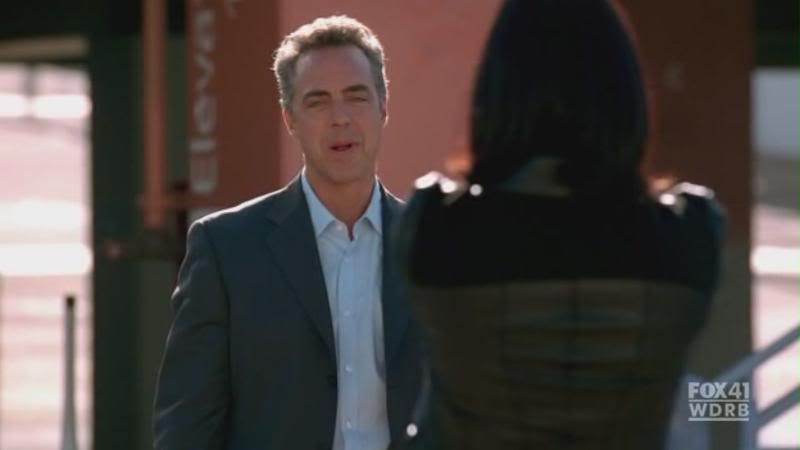 She tells him that she would rather have her life back than the money. Aw, Evil Gretchen has a heart.

But the Buyer doesn't have Scylla with him. He does, however, have a gun.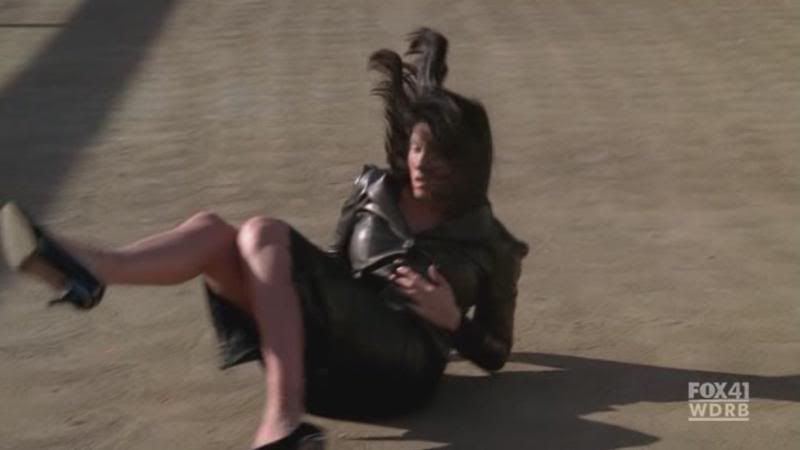 Evil Gretchen goes down! Mahone shoots the Buyer and then the guys stand around for a while debating the moral implications of killing Gretchen versus the practical dangers of leaving her for the police to pick up.

Eventually they decide that they're not like the Evil Company and leave her bleeding on the ground as sirens can be heard approaching.

~*~

Location: Probably not as far from danger as they should be by now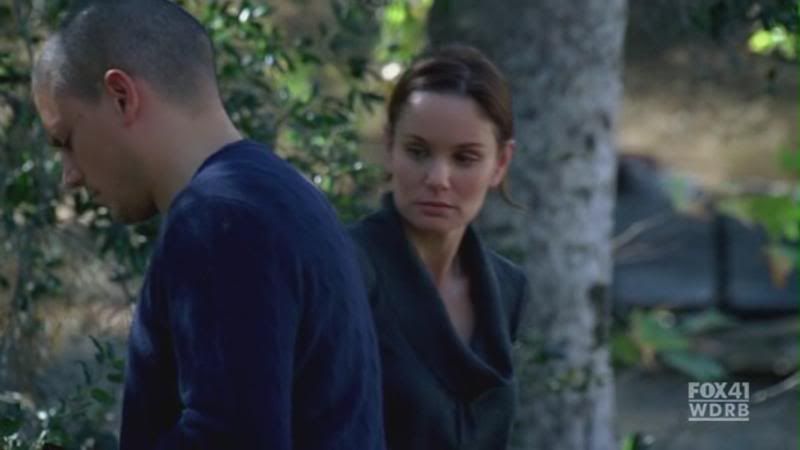 Michael informs Dr Sara that he thinks his mother is still alive.

~*~

Location: Miami Hotel Room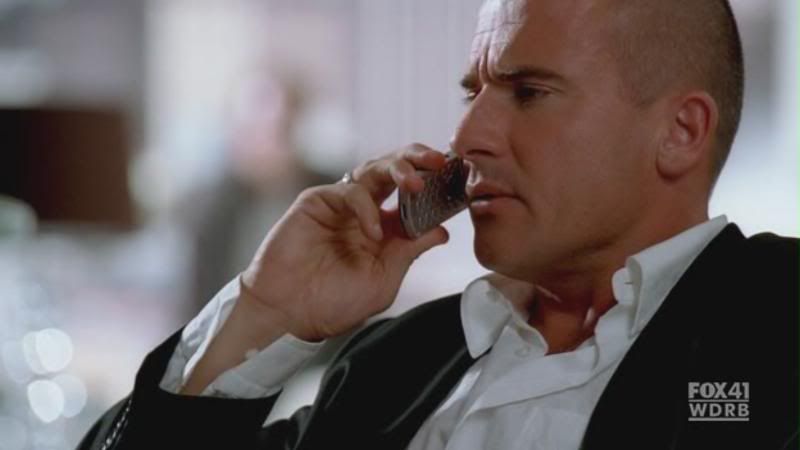 The Buyer's phone rings and Lincoln answers it. The person on the other end doesn't talk so he takes this opportunity to explain how he's killed their boy and will now be coming for them too.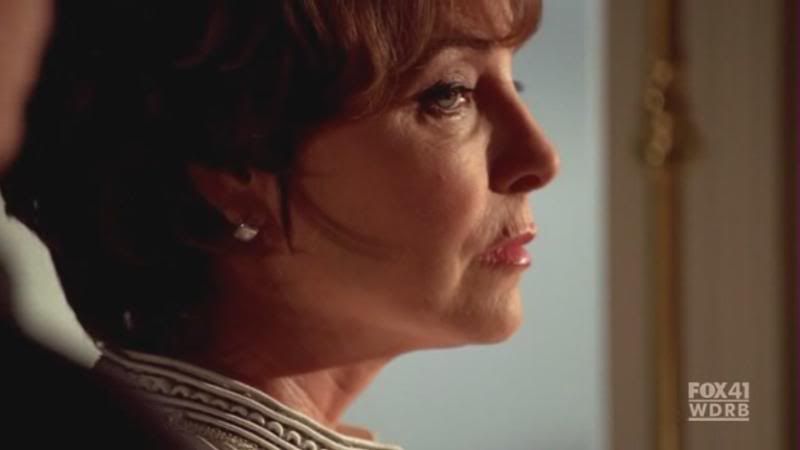 The person on the other end is a bit unnerved at being threatened by her son.

DUN DUN DUN!

~*~
~*~

Screencaps from
sky_angel22