So I was wrong before, I actually had two more episodes to recap before the new set. Here's the first one and the second should be along soon.

4.15 Going Under



Location: Evil Company Headquarters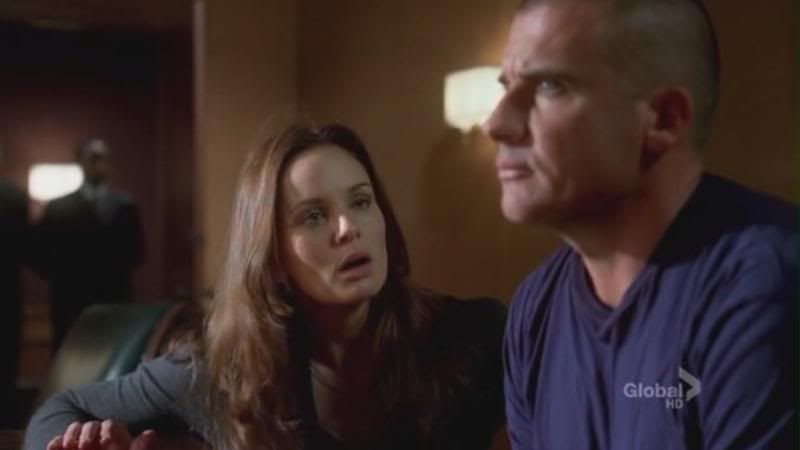 Dr Sara has arrived. Lincoln explains to her that the Evil Company are going to be performing surgery on Michael.

Dr Sara isn't sure that this is the best idea, but General Pad Man comes out to assure her that they are going to give Michael the very best treatment in the world.




Dr Sara is sceptical. Smart lady.

~*~

Location: Evil Company Medical Centre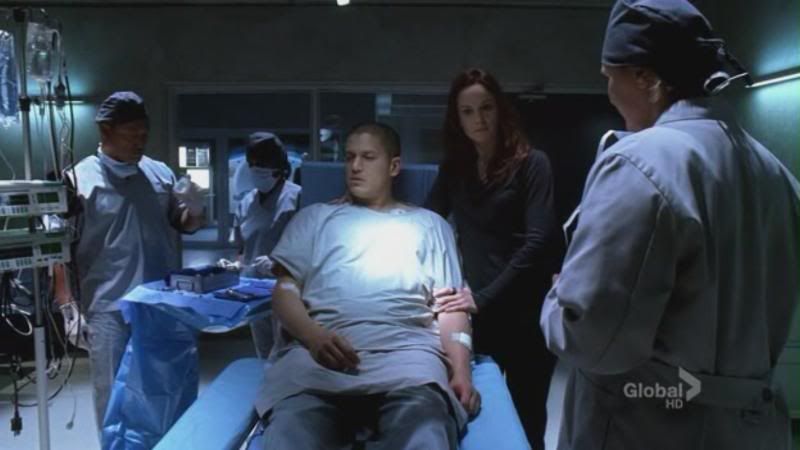 Dr Sara listens as Dr Tasha Yar explains that while Michael will be anaesthetised during the procedure, he will need to be conscious in order to explain how to perform brain surgery on himself monitor his speech functions and reactions.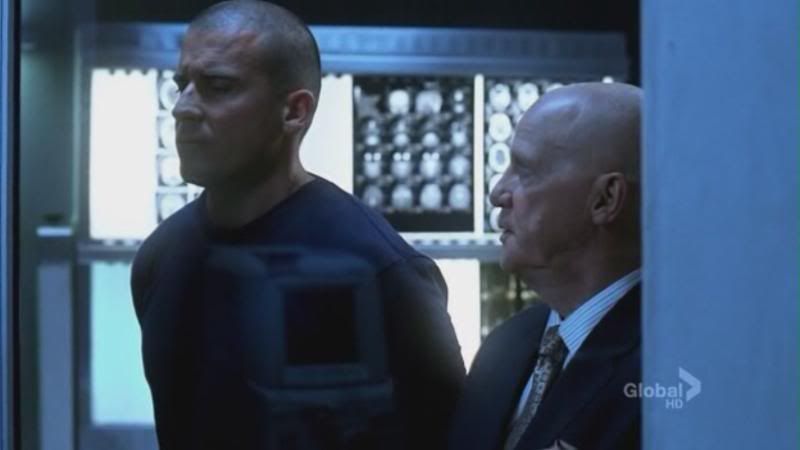 Lincoln and General Pad Man watch from the viewing area.

Lincoln: I'm not leaving until Michael is ok.

General Pad Man: Michael's not going to be ok until you go out and get to work.

Lincoln: What've you got on Self and Gretchen?

General Pad Man: How about an accomplice?

~*~

Location: Evil Company Interrogation Room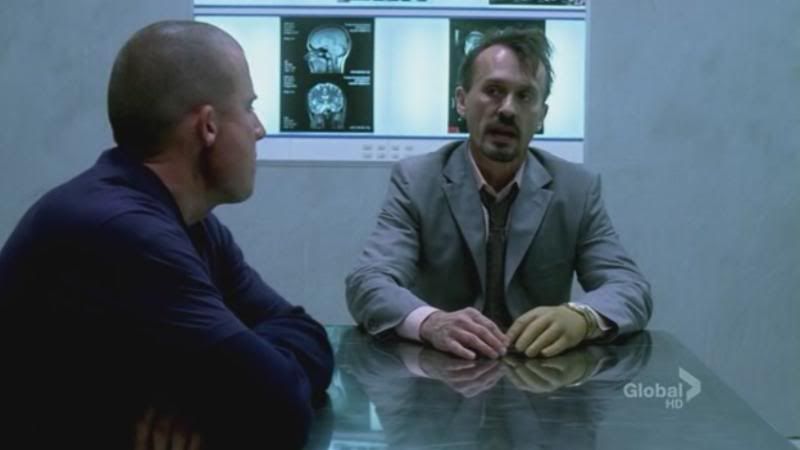 Lincoln: Where are Self and Gretchen?

T-Bag: I'm not sure, perhaps you have something to offer that could help refresh my memory.

Lincoln: How about I pull your teeth out with pliers until you talk?

T-Bag: They're at the pier!

~*~

Location: Evil Company Medical Centre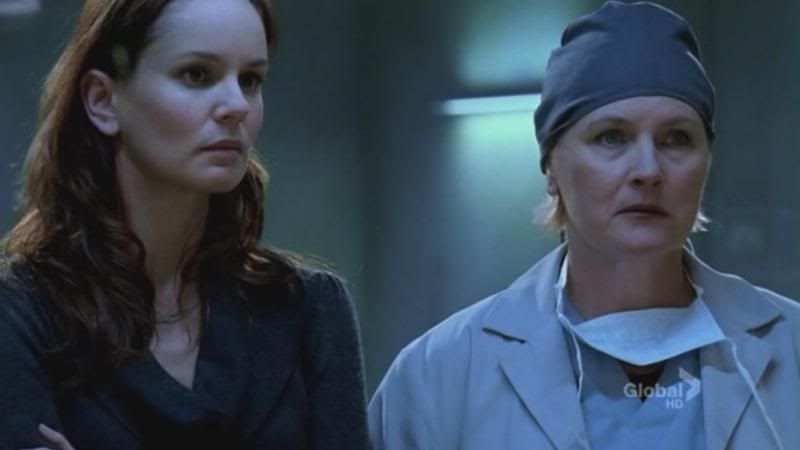 Dr Sara: How experienced is your team with using a gamma knife?

Dr Tasha Yar: Oh, we don't use that outdated technology. We have much more advanced methods.

Dr Sara: You what now?

~*~

Location: Outside Somewhere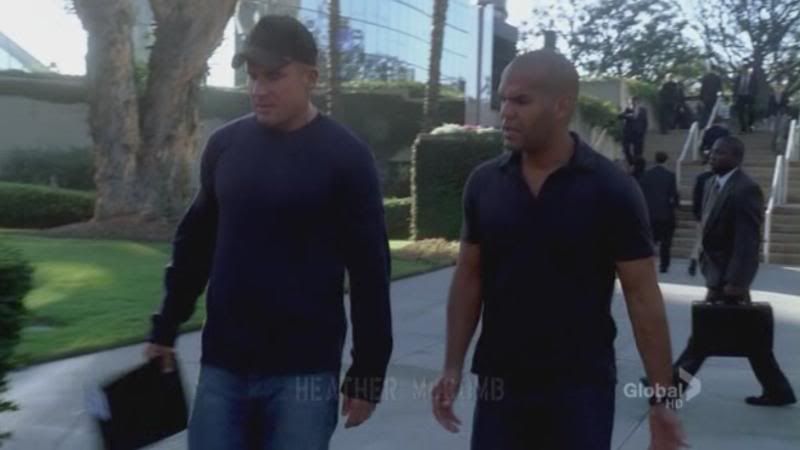 Lincoln: So we need to get Scylla in return for Michael's life saving surgery. You'll help won't you?

Sucre: Sure, anything for Michael.

~*~

Location: Pier




Evil Gretchen: When the buyer gets here, let me do the talking.

Self: Hell, no. This whole thing is my baby and I can handle it.

Evil Gretchen: Yeah, cos you were so good at it last time...

~*~

Location: Transport Car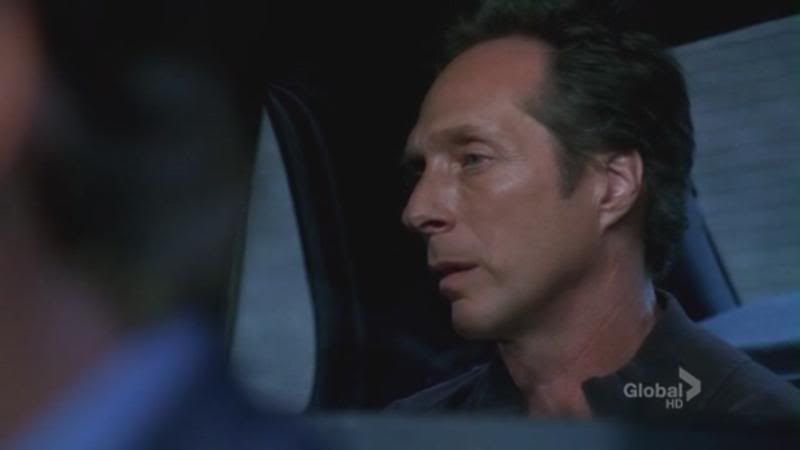 Mahone: I need to go potty.

Wheeler: Can't you hold it?

Mahone: Noooo! I need to go now!

~*~

Location: Evil Company Medical Centre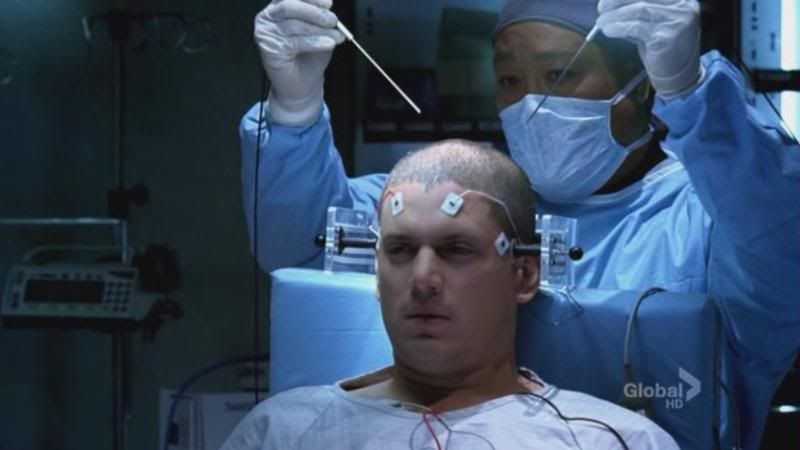 Dr Tasha Yar: The big scary needles will stimulate different portions of Michael's cerebral cortex, making his life flash before his eyes.

~*~

Location: Michael's Mind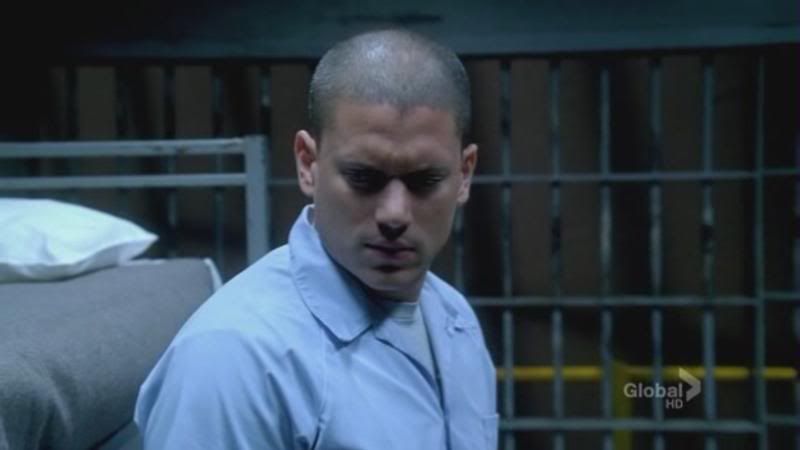 Michael finds himself back in his cell in Fox River.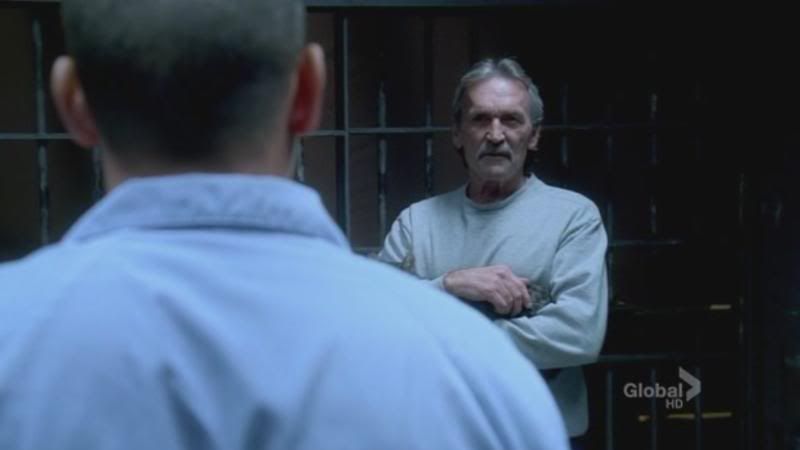 With Charles Westmoreland!

~*~

Location: A Garage Bathroom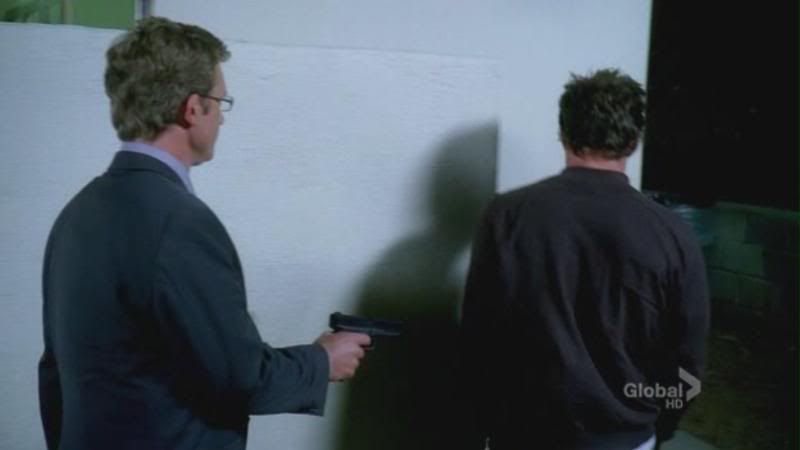 Wheeler gives in to Mahone's pleading to go wee wee and takes him to a garage bathroom. He manages to miss the piece of piping Mahone sneaks out with him afterwards.

~*~

Location: Michael's Mind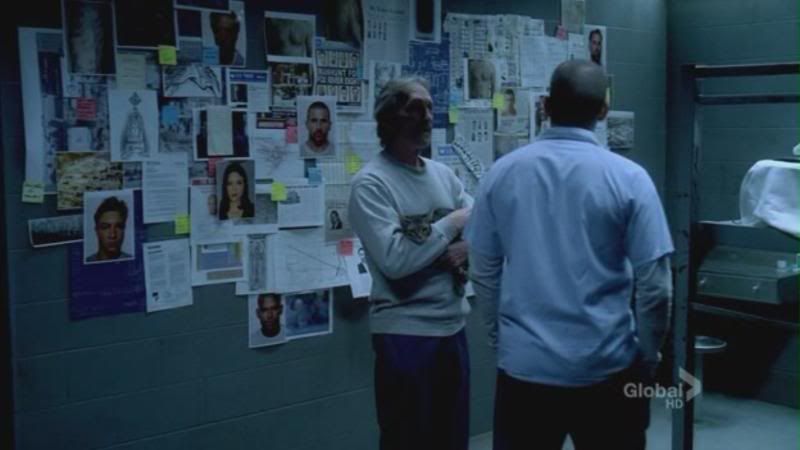 Michael and Westmoreland have a conversation about guilt and dishonesty. Michael worries that everything he's done has all been for nothing. Westmoreland says it doesn't have to be.

Don't you hate it when your surgically stimulated memories of dead people are so cryptic?

~*~

Location: Pier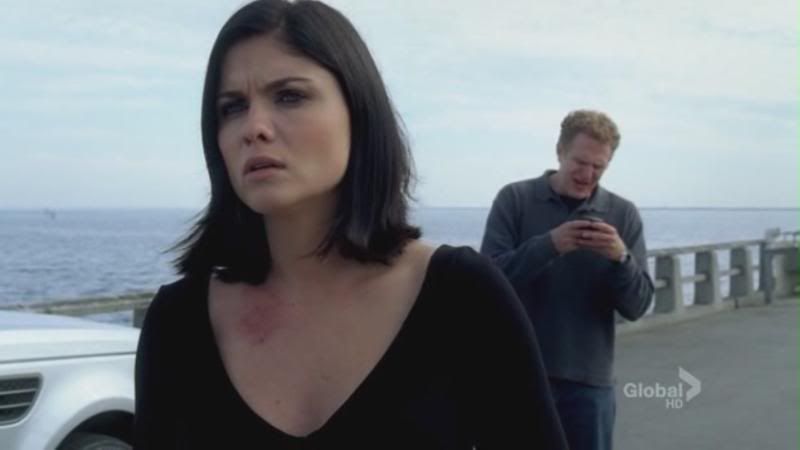 Evil Gretchen and Self are waiting for the buyer, unaware that Lincoln and Sucre are on their way.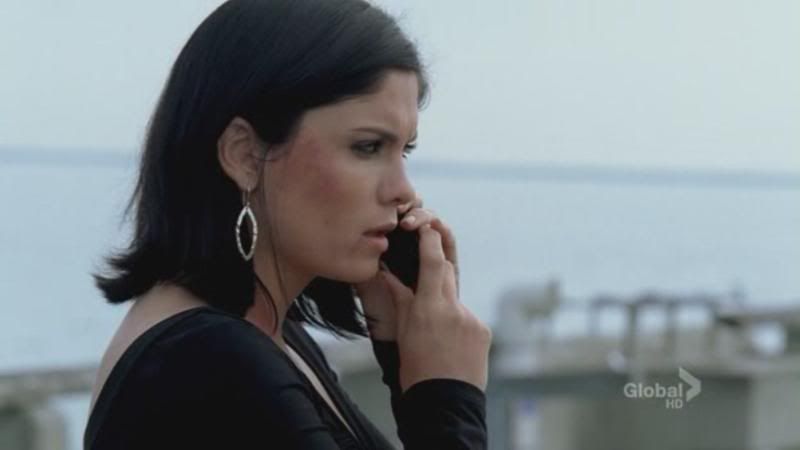 Evil Gretchen gets a call from Rita, who tells her about what happened with T-Bag. She also tells Gretchen to stay away from them, which makes Evil Gretchen sad.

Evil Gretchen explains to Self that T-Bag will have told the Evil Company where they are and they need to go. Self is reluctant to leave (because he's an idiot) but Evil Gretchen knows best.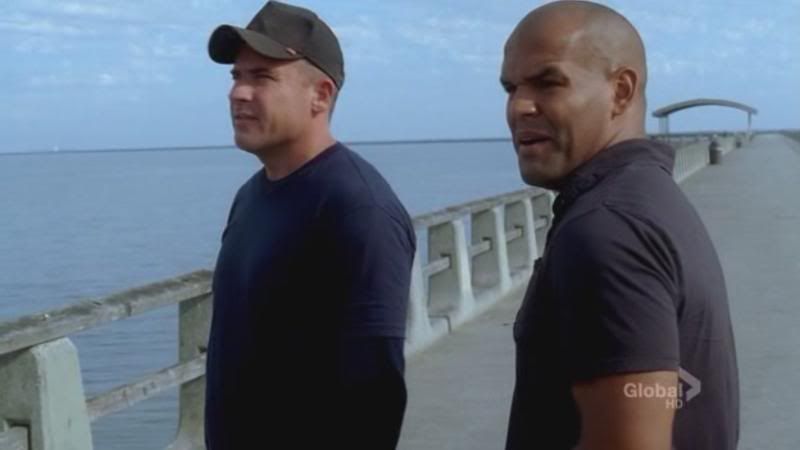 So Sucre and Lincoln arrive to nothing but an empty pier and some smashed mobile phones.

~*~

Location: Transport Car




Mahone smashes his window with his pilfered pipe and goes on the run. Lang and Wheeler give chase.

~*~

Location: Evil Company Medical Centre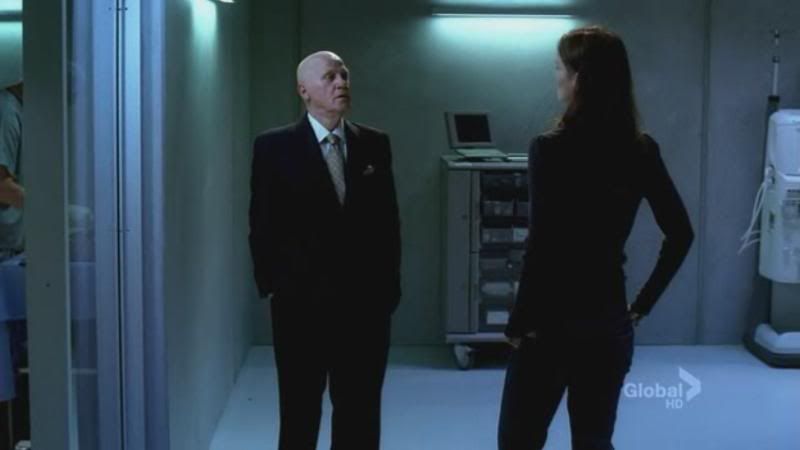 General Pad Man comes down to perform some customer service and make sure Dr Sara is happy with the treatment her boyfriend is receiving here at the Evil Company Medical Centre. Also, he teases her for following Michael around like a schoolgirl with a crush, which is very mean of him. I think we're way beyond that stage, General Pad Man.

Anyway, Dr Sara is still sceptical of what the surgeons are doing to Michael. General Pad Man assures her that they've done this procedure before and that patient went on to live happily.

~*~

Location: Michael's Mind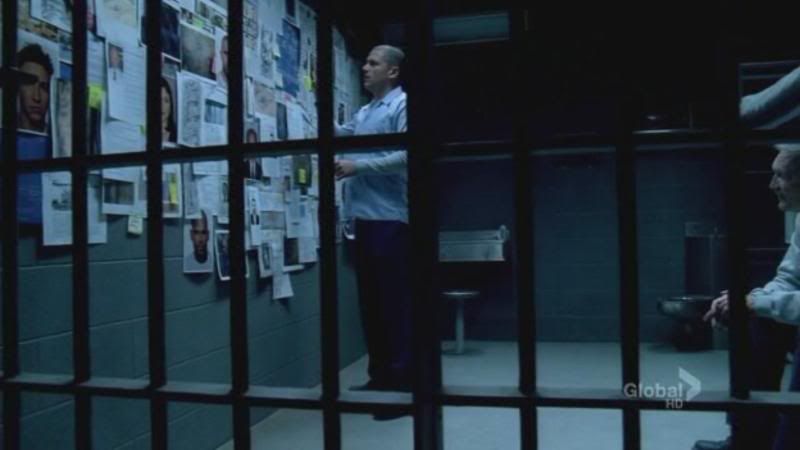 Michael laments about his failures and that his plan did not hold up. He begins tearing down pieces of paper from his plan. Westmoreland points out that he saved Lincoln, which was the entire purpose of the original plan. Michael feels guilty about how many other people died in the process.

Westmoreland says that not everything is as it seems, and as Michael looks back to the wall we see that his tearing down of papers has produced a word...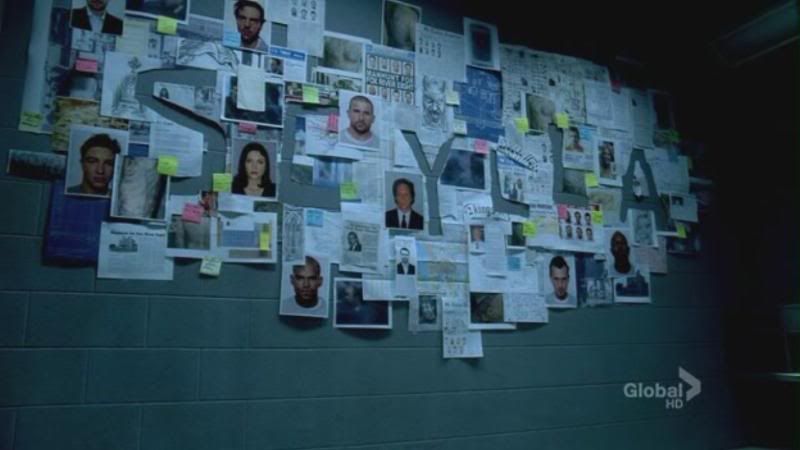 Oooh

~*~

Location: Generic American Shop




Self and Evil Gretchen go shopping for disposable mobile phones. Gretchen wonders why Self hasn't looked at what's on Scylla. Self couldn't care less about the information, he just wants the money. This whole episode is devoted to how much of an idiot Self is, isn't it?

Since the Evil Company has eyes everywhere, Lincoln and Sucre are soon informed about Gretchen and Self's visit.

~*~

Location: The Woods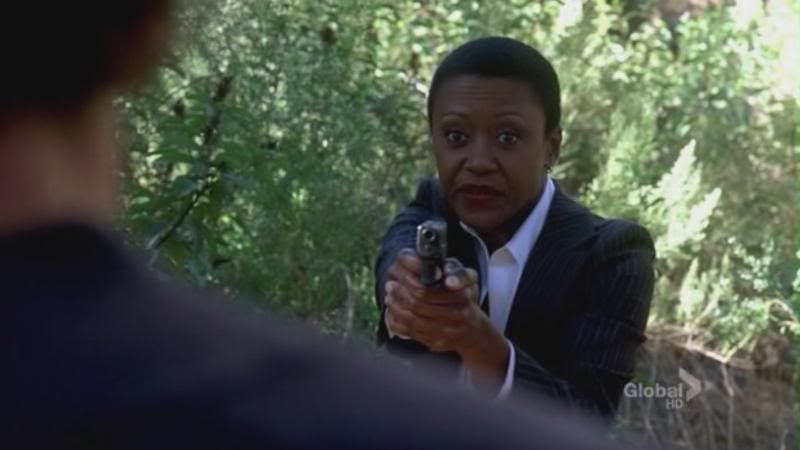 Lang catches up with Mahone. He appeals to her better nature and their years of friendship in an attempt to convince her to let him go.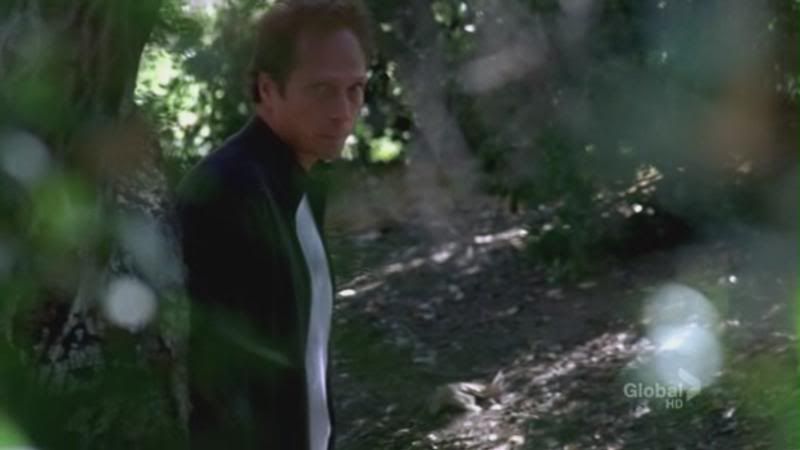 It works. Lang shoots but misses and Mahone runs. When Wheeler arrives, Lang tells him Mahone went the other way.

~*~

Location: Generic American Shop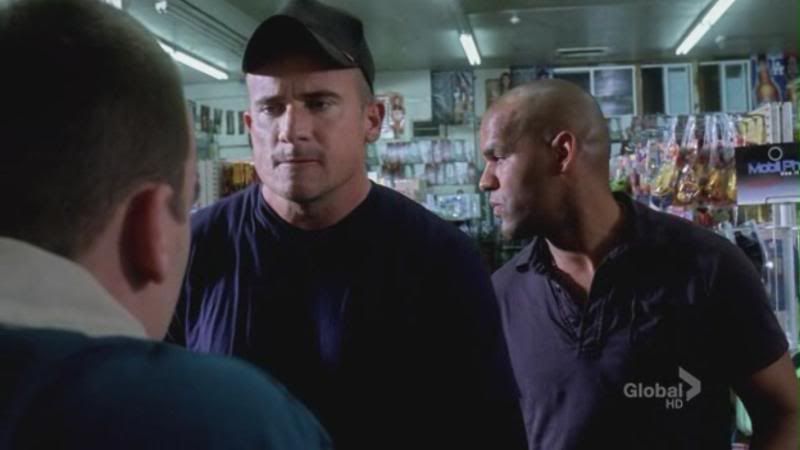 Lincoln and Sucre pop in to ask questions, threaten the cashier and walk away with a copy of the receipt for the mobile phone.

~*~

Location: Warehouse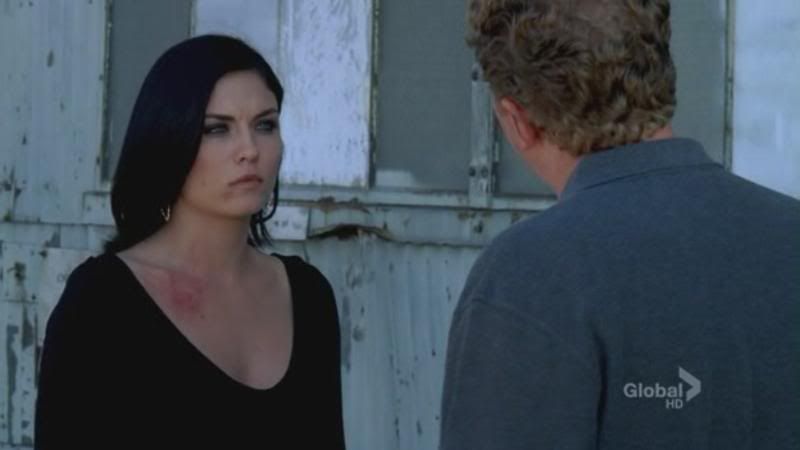 Evil Gretchen and Self establish that the buyer is a mysterious figure. Self tries to antagonise Gretchen about her issues with General Pad Man and their creepy father/lover dynamic. Gretchen hints about Self's own issues but doesn't elaborate further, thus setting up future developments.

~*~

Location: Evil Company Medical Centre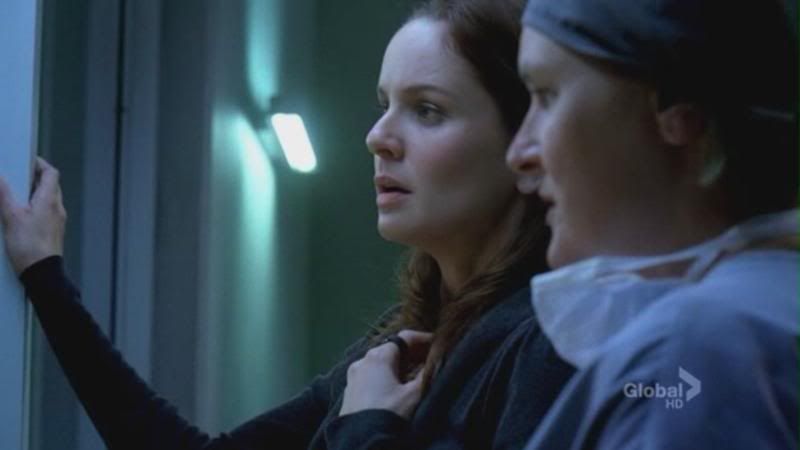 Dr Sara: That's quite a big tumour. Will there be any memory loss?

Dr Tasha Yar: Maybe. But it'l be ok, cos he won't remember that he's forgotten anything.

Dr Sara: Oh... great.

~*~

Location: Michael's Mind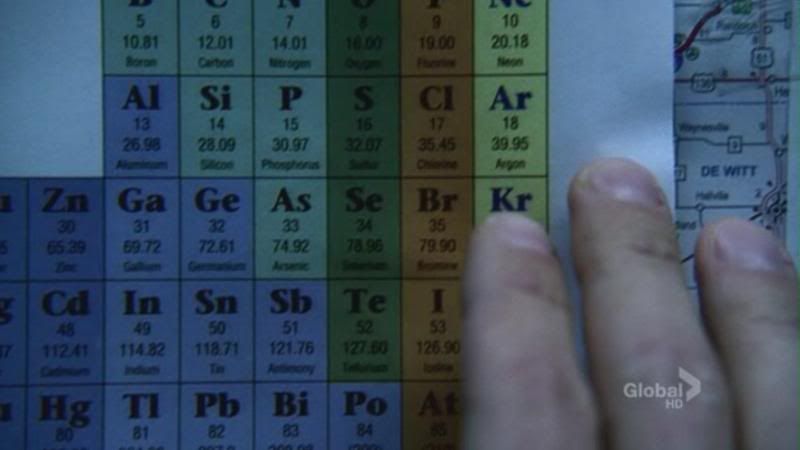 Michael's brain decides to remember some chemistry.




And writes out the word BARGAIN

Then he flashes back to various events throughout past episodes of Prison Break and argues with Westmoreland about whether or not it's time to leave yet.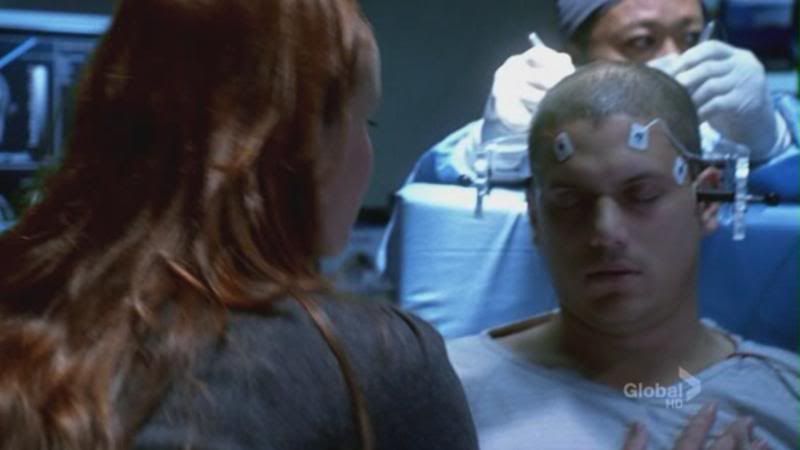 This mirrors happenings in the real world, where Michael flatlines and Dr Sara shouts at him to stay with her. If television has taught me anything, it's that hitting a dying person while shouting "Don't leave me!" has the power to bring almost anyone back to life.




Back in his mind, Michael uses the last of his strength to split up the word BARGAIN into sets of letters.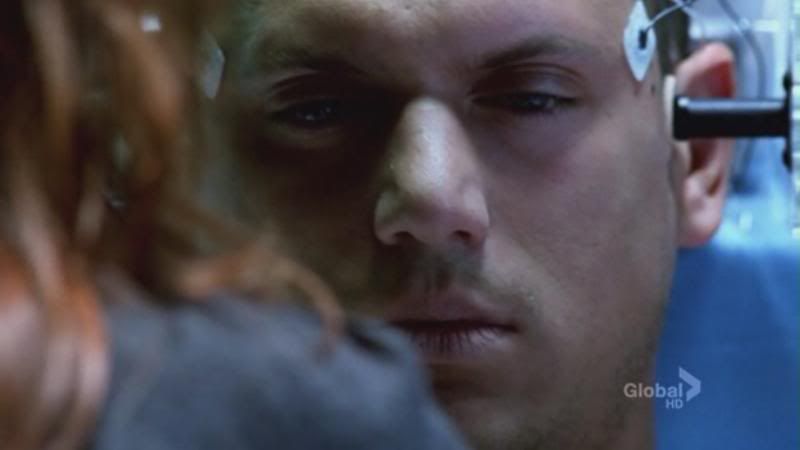 And in the real world, Michael lives to see another day.

~*~

Location: Warehouse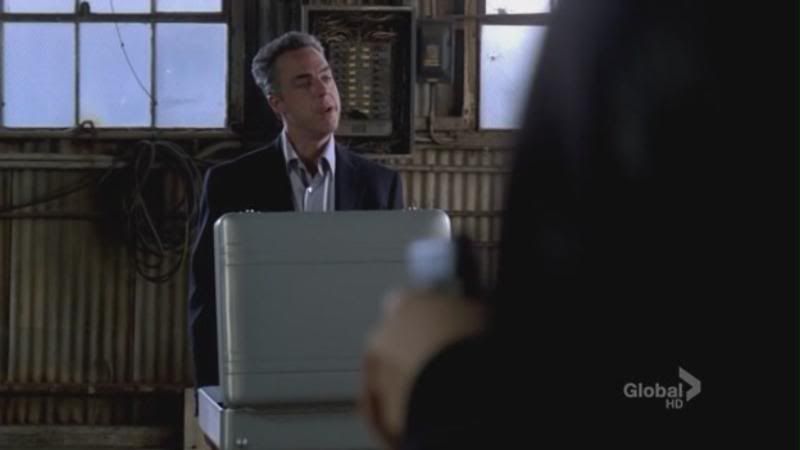 Evil Gretchen and Self meet with the buyer. They hand over Scylla to be checked and watch as the man opens it on the computer.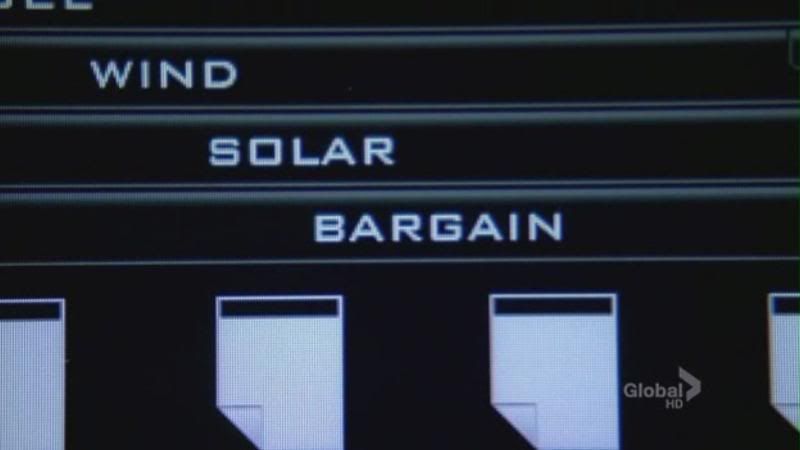 Hmm, do you think 'Bargain' could be significant?

Self points out that this doesn't look like the little black book we were all told it was. I'm not sure anyone knows what Scylla is supposed to be any more.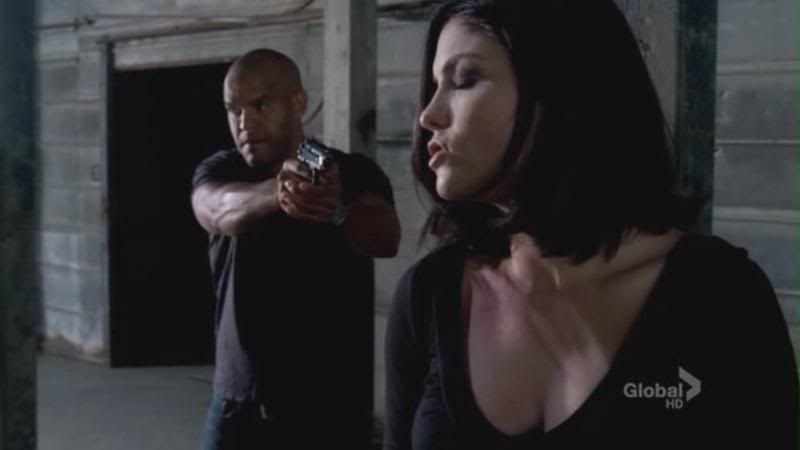 But before anyone can wonder about that too much, Lincoln and Sucre show up. There is confusion and shooting and the buyer gets away with Scylla.

~*~

Location: Evil Company Medical Centre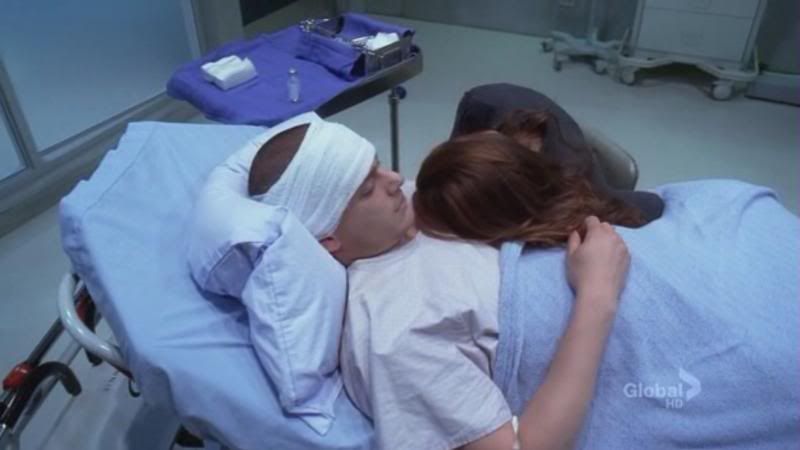 Dr Sara and Michael are having a little nap together. Aren't they cute?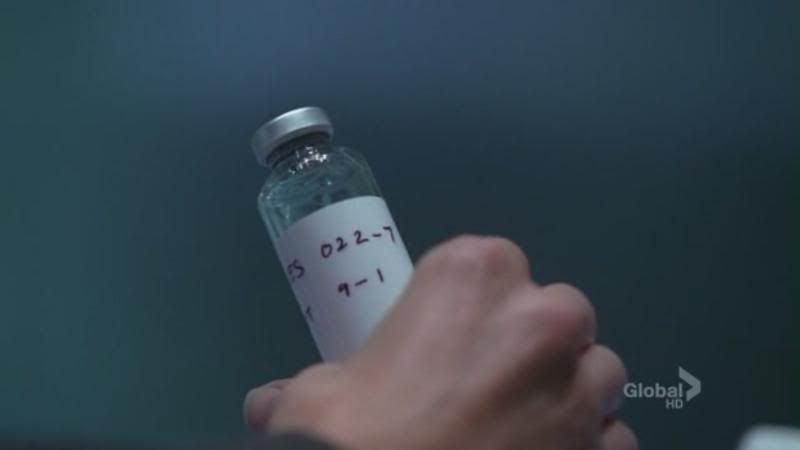 Dr Sara wakes first and examines the strangely labelled drug they used on Michael earlier, which is probably going to be significant later.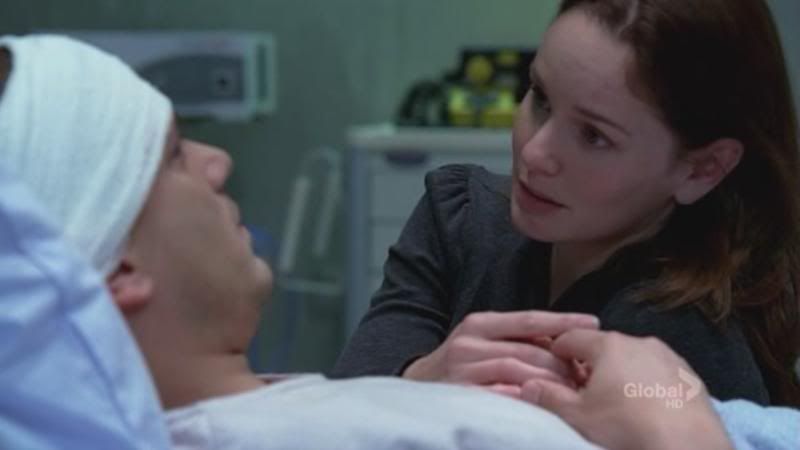 Michael wakes up and tells Dr Sara she looks beautiful. Dr Sara then has to tell him that he's currently being cared for by the good people at the Evil Company Medical Centre.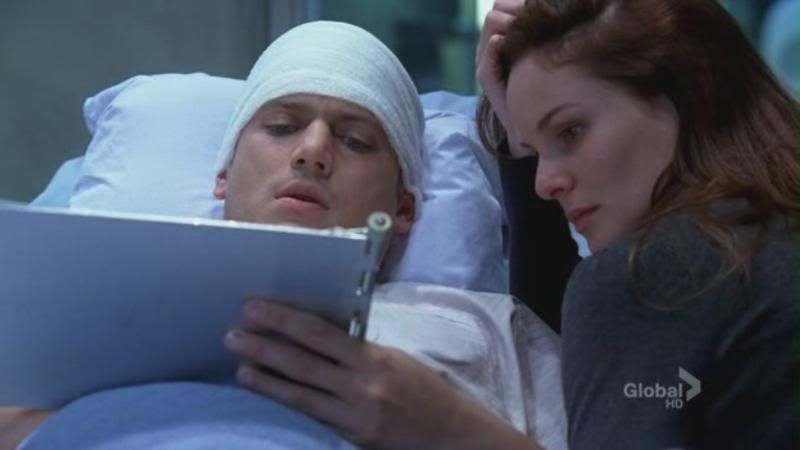 Michael tells her about his dream and suggests that maybe Scylla isn't a little black book after all and that when General Pad Man said whoever has Scylla has power, he wasn't talking about control but energy.

Then comes the science... BARGAIN = B AR GA IN = Boron, argon, gallium, indium. Apparently if you can combine those elements in a solar cell, you can harness 100% of the sun's energy and solve all the world's energy problems. Or use it for unspeakable evil. Your choice.

So, yeah. Turns out the people trying to buy Scylla don't want to bring down the Evil Company for the good of mankind. They want to become it.

~*~

Location: Outside the Evil Company Headquarters




Lincoln: Ok, now we'll go see Michael and find out what to do next.

Sucre: Actually, you know what? I'm done.

Lincoln: Huh?

Sucre: I'm bored of chasing down Scylla. I want a real life, one without dead bodies and evil conspiracies.

But, Sucre darling, that's not the world you live in. You live in Prison Break world!

Personally I can't believe that he leaves without saying goodbye to Michael. It's always been Michael and Sucre. They're family! He can't just leave!

Sorry, on with the recap: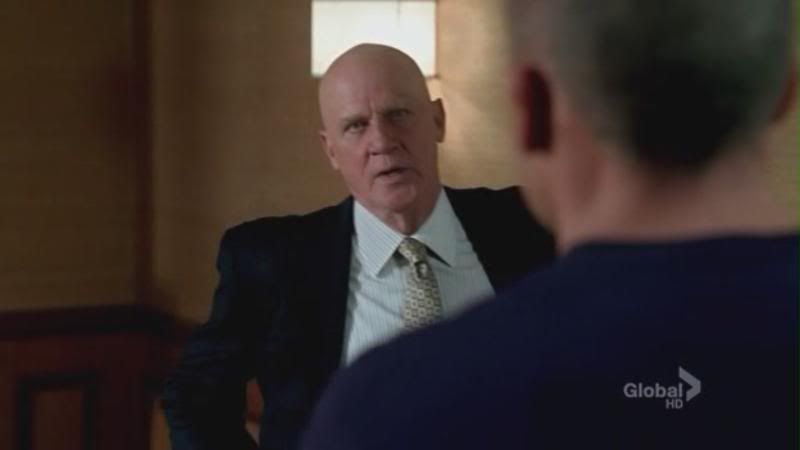 Lincoln: So, we lost Scylla.

General Pad Man: This displeases me.

Lincoln: Self and Gretchen probably know who has it.

General Pad Man: Then the three of you will just have to go get it, won't you?
~*~

Location: Evil Company Medical Centre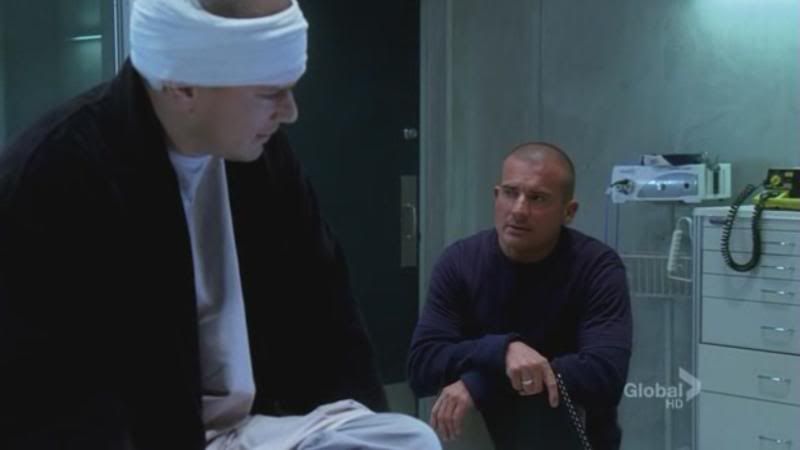 Michael: Hey, Linc, you're here. Time to get out of this place.

Lincoln: No can do, Mikey boy. I made a deal, your life for Scylla.

Michael: But that goes against everything we've been working for this season!

Lincoln: I'm doing it to save you.

Michael: Scylla's not what we thought it was.

Lincoln: I don't care, I'm ending this. Oh, and Mom worked for the Evil Company before she died. See ya.

~*~
~*~

Screencaps from
sky_angel22